The 750 pax Joymain group was Adelaide's largest single incentive visit and is the second time the company has visited Australia with first being to Sydney in 2015.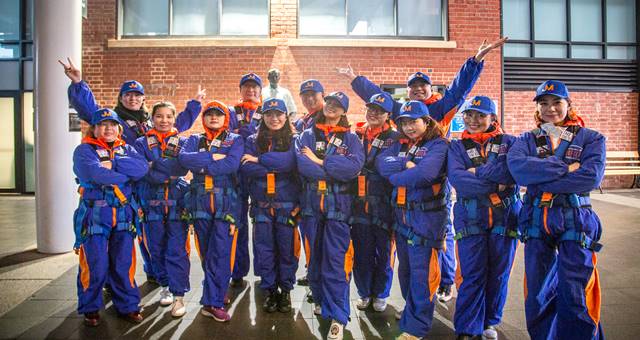 Following its largest incentive visit of 3,000 pax in waves of 500 over 6 days from Perfect China in 2017, the Adelaide convention Bureau's  incentive marketing drive into China has paid dividends again with a 5 day/4 night visit in June by  750 employees of Joymain, one of China's largest Science/Tech and direct selling companies.
The 750 pax in one wave was Adelaide's largest single incentive group visit and is the second time the company has visited Australia with first being to Sydney in 2015.
Feedback from Joymain has been as positive as it was from Perfect China.   Adelaide, with the benefit of being a boutique city with major city infrastructure has the ability to engage all levels of support whilst providing a unique experience for guests in a destination that will be new and memorable.
"There were two reasons for choosing Adelaide as the destination for our event. First of all, the follow-up and assistance provided from the Adelaide Convention Bureau is the most important reason for us. Second, the comprehensive cooperation of the local government of Adelaide includes the Governor, the state government, the city hall and many other aspects," said Joymain Director Ben Fang.
"Although Adelaide is a boutique destination, it has excellent resources for MICE events, such as the ACC, activities in the winery, Adelaide Oval rooftop climb. Personally, I think Adelaide is a great and a great destination suitable for direct selling incentive events. I hope Joymain will return to Adelaide again soon".
Adelaide Convention Bureau Chief Executive Officer Damien Kitto said interest in South Australia for incentive groups is "at an all-time high".
"We recognise that beyond the immediate economic benefits realised by the tour itself, Asian Incentive tourism represents a massive opportunity for the state from return visits with friends or family by group delegates as well as the chance for trade and investment by the host company," Kitto said.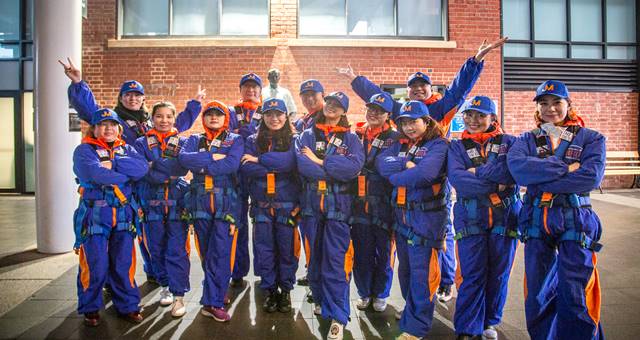 The Adelaide Convention Bureau's recently announced public policy includes a focus on attracting more incentive tours to South Australia and with the full backing of the policy by the new State Government, we are looking forward to further developing the opportunities at hand to attract more and larger groups.
Here's the full itinerary of what went down:
Dates
Activity
6/14  Thurs
City tours including the SA Museum, State Library, Art Gallery and Central Markets
6/15  Fri
Government House Morning Tea (10:00-12:00), Rundle Mall Shopping, Adelaide Oval Roof Climb group 1
6/16  Sat
Hahndorf + Lunch + Cleland Wildlife Park (10:00 – 11:20am & 10:15 – 11:45am)

Adelaide Oval Roof Climb group 2

Adelaide Convention Centre Gala Dinner(from 19:00)

6/17 Sun
Jacobs Creek Visitor Centre
Plenary meeting at the Adelaide Town Hall(from 19:00)
6/18 Mon
Depart from Adelaide