Host city partner BESydney will welcome 50 international planners from across Asia to the three-day program which showcases Australia as a highly desirable business events destination.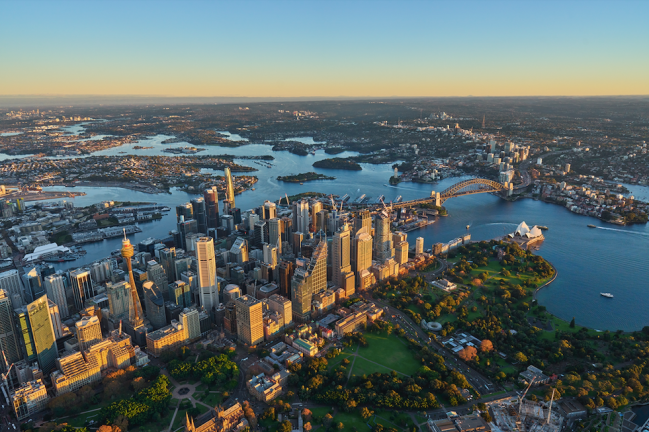 Sydney, NSW. Image credit: Tourism Australia.
The Business Events Australia Asia Mega Famil Showcase kicked off today, with the first group of international planners arriving in Australia for the pre-famil ahead of the showcase in Sydney.
Host city partner Business Events Sydney (BESydney) will welcome 50 international planners to the three-day program, who will be attending from across the Asia region, including Greater China, India, Indonesia, Malaysia, Singapore, Japan and Korea.
The mix of planners include those who have previously visited Australia but haven't experienced recent infrastructure development, as well as those who will be experiencing the destination for the very first time.
Tourism Australia executive general manager of commercial & Business Events Australia, Robin Mack said the Asia Mega Famil Showcase is a key initiative for the organisation this financial year to increase consideration, advocacy and drive demand and conversion for Australia as an incentive destination.
"Asia is an important region for Australia with more than 316,000 business events visitors from the region travelling to our shores in 2019, contributing $1.4 billion in direct expenditure," Mack said.
"The Showcase provides the opportunity to bring international agents from Asia to Australia to meet our warm and welcoming people, enjoy our unique and diverse landscapes, and experience first-hand the wealth of new product we have available.
"It also provides Australia's convention bureaux the opportunity to connect and build relationships with international planners during the business session and capitalise on the short lead business coming from the region."
Commenting on the buyers in attendance, Mack said, Tourism Australia's teams in market have secured quality planners from across the region to attend the event.
"With the return of two-way quarantine free travel in China earlier this year, we are so pleased to be hosting a strong contingent of planners from the market, highlighting that Australia remains a highly desirable destination for business events."
On Sunday 2 April, international planners and media will travel to Sydney for the host city component of the program, which will be hosted by BESydney over the course of three days.
"We are thrilled to be partnering with Tourism Australia on this initiative so quickly after markets have reopened," BESydney chief executive officer, Lyn Lewis-Smith said.
"These are such important markets for our city and the nation, and we could not be more proud to be able to show key business events decision makers and influencers around our favourite sights, sounds and feel new Sydney experiences so they can help us build demand back as airline capacity returns.
"Sydney is a dynamic, ever-evolving youthful city built on ancient indigenous lands, and that is such an exciting story to share with the world, particularly as we see recent significant investment into the city coming to fruition, including the Sydney Modern opening, redevelopments of Darling Harbour, Sydney Fish Markets (opening 2024) and the new Western Sydney International Airport (in 2026) combined with a new hotel landscape and cool laneway bar precincts taking the celebrations late into the night."