The return of international conferences is driving the boom and boosting the city's reputation as a global business events destination.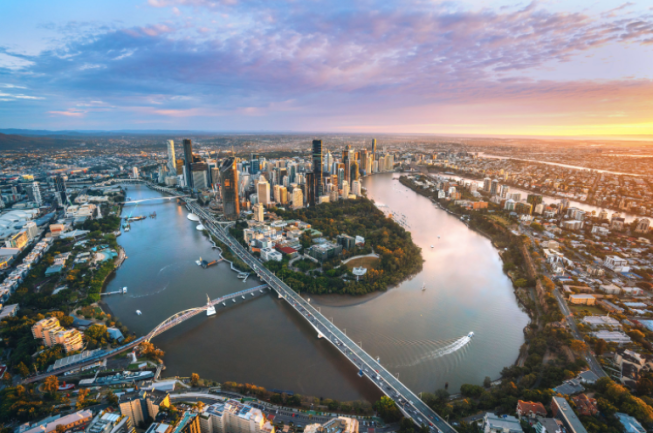 The business events comeback is booming in Brisbane, with Brisbane Economic Development Agency (BEDA) announcing this year's jam-packed events calendar will see Queensland's capital host hundreds of conferences that will deliver $90 million in economic impact.
Brisbane will welcome hundreds of thousands of delegates from across Australia and the world in 2023, who will descend upon the city to attend a number of high-profile health and science events, including the world's largest HIV science conference, the International AIDS Society Conference on HIV Science.
With a $14 billion pipeline of city-shaping projects on the horizon, BEDA chief executive officer Anthony Ryan said the return of international travel was helping the sector rebound.
"We are excited to welcome more international visitors back to Brisbane this year with a high portion of conferences attracting delegates from overseas," Ryan said.
"Brisbane is a world leader in science, health, technology, agriculture and sustainability which makes our city an attractive destination for the brightest minds in the world to come together.
"Attracting and securing conferences is a key part of the work we do as the city's Convention Bureau and with key industry partners such as Brisbane Convention and Exhibition Centre.
"With an international spotlight on Brisbane, we will continue working closely with our industry partners, suppliers and all levels of government to leverage our city's unstoppable momentum."
Brisbane secures major Chinese incentive win for 2024
Brisbane's winning streak continues with BEDA's announcement that the city will welcome more than 1,000 delegates from Nu Skin China in 2024 for the organisation's annual incentive trip for top sales performers.
Ryan said momentum was continuing to build for Brisbane as the Chinese incentive market rebounds strongly with the reopening of its borders last month.
"This event is expected to inject an estimated $4.25 million directly into the local economy and reflects the city's growing appeal for high-yield international business events," Ryan said.
"Brisbane's globally acclaimed event facilities, vibrant precincts, and unique tourism experiences, along with nature right on our doorstep, is a compelling blend for international business events, evidenced in this latest win for our city."
In a competitive bidding environment, Brisbane was selected ahead of Turkey in the final stage of the selection process. Previous destinations have included Hawaii, Toronto, and Bali with the program last held in Australia in 2016.
The bid was secured by BEDA in partnership with Tourism Australia's Business Events Bid Fund Program (BFP) and Tourism and Events Queensland (TEQ).