The past two years have tested our industry's mettle, but Lyn Lewis-Smith says it's time to put another bumpy year behind us and forge ahead.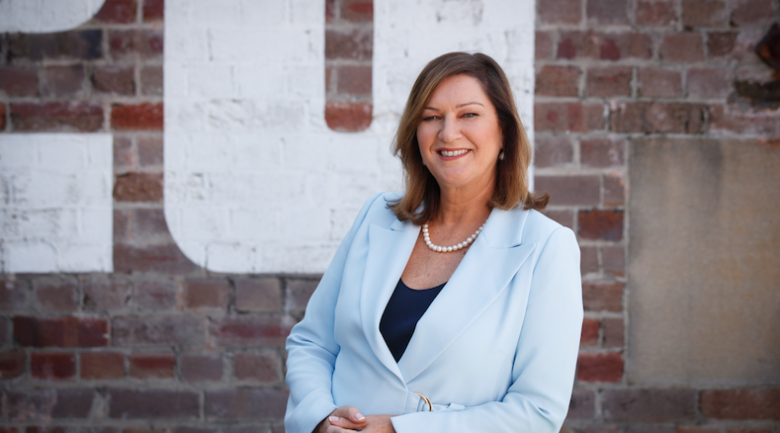 BESydney chief executive officer Lyn Lewis-Smith.
The past two years have tested our industry's mettle, but BESydney is pressing the re-start button. Chief executive officer Lyn Lewis-Smith says it's time to put another bumpy year behind us and forge ahead.
As an industry we've faced a lot, we've learned a lot, and yes, I hate to use the word, but we've proved our resilience.
Sustained agility and creativity are the skills de jour. Locked away from the world, we've pivoted, re-evaluated, and proven just how innovative we can be.
Now it's time to draw the proverbial line in the sand and just get on with it.
Abraham Lincoln said that the best way to predict the future is to create it. So it is with this positive mindset that we are forging ahead and taking every opportunity to:
1. Highlight what the world is missing when business, industry and academia are not meeting.
2. Showcase our destination's capability and capacity to deliver COVID-Safe business events to our global client network.
3. Engineer a new value paradigm between global meeting owners and our connected local network of experts across industry, academia, government and the business events supply chain.
Business, and delegate, confidence will only be turned around by leadership – by consistent and regular demonstration that meetings and exhibitions can be conducted safely when you're working with event professionals.
Our state-of-the-art International Convention Centre Sydney (ICC Sydney) remained open throughout the pandemic, developing and refining its world-class protocols to adapt to every Public Health Order twist and turn. Incorporating a"Plan B"hybrid or virtual back- up plan is now standard practice.
Our Government's Tourism and Major Events agency, Destination NSW, has developed an excellent #FeelNewSydney campaign, creating an emotional connection to re-awaken visitors' minds to the unique and magnetic attraction of our city.
They've also showed what can be achieved with new collaborations and partnerships, converting the two-kilometre Cahill Expressway from a CBD traffic artery to a stage for the five- day, outdoor entertainment and cultural event, ELEVATE Sydney in January.
While singing and dancing were curtailed thanks to Omicron, the Sydney Festival proceeded within the State's ubiquitous and confidence-building COVID-Safe protocols.
These tourism events have shown that large gatherings can occur, and our lives can once again be rejuvenated by our country's remarkable cultural offering, delivered by event experts.
It is now the business events sector's turn to step up and show how it's done.
I commend the leadership of Donna Kessler and Gary Bender, Matt Pearce and the Talk2Media team in pressing ahead with determination to bring our industry together at the inaugural Get Local Sydney in February and AIME 2022 in March. Along with their global tradeshow colleagues, they are showing the way.
The BESydney team has continued to win international meetings throughout the pandemic, and the overwhelming majority of the events we had lined up to come to Sydney from 2020 to today have stuck with us in deferring, rather than cancelling their event down under.
We also have a new meetinsydney.com.au website specially targeted for domestic event planners with all the latest news on Sydney product, itinerary ideas, incentives and offers, and direct connection with the State's expert business event venues and service providers.
So let's just get on with doing what we do best. Meet: In. Real. Life.