Health and sciences are holding strong in Sydney, with several events from the sector locked in from 2023 through to 2026.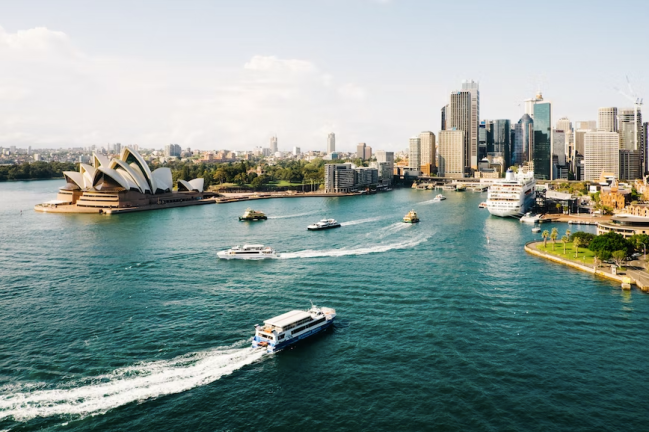 Sydney Harbour. Image credit: Dan Freeman via Unsplash.
Business Events Sydney (BESydney) is revelling in the strong return of global events to city, following a series of international bid wins over the festive season.
The health and life science sector events will bring in an additional AU$13 million in direct expenditure to the local economy from 2023 through to 2026.
"It is great to see a strong global interest in Sydney for health and life sciences events coming through, particularly as the NSW Government and the university and private sector are investing in the development of the Westmead Health and Innovation District which will soon be a global centre for new discoveries, commercialisation, treatment, education and training," BESydney chief executive officer Lyn Lewis-Smith said.
On top of health and life science events already secured for 2023 including FDI World Dental Congress, World Conference on Family Doctors (WONCA) and the World Congress on Safety and Health at Work, the BESydney bidding team has announced Sydney will host:
Global Health Security Conference 2024 with 800 delegates gathering at the International Convention Centre Sydney (ICC Sydney) from 18-21 June 2024, which BESydney estimates will generate AU$3.4 million to the local economy.
International Symposium on Pediatric Neuro-Oncology (ISPNO) 2026 attracting a further 800 delegates from 10-12 June 2026, estimated to be worth AU$2M to the local economy.
The festive season also saw a much-welcomed return of the lucrative global Corporate and Incentive event market with BESydney bringing in five major wins with a combined estimated direct expenditure of AU$7.5M that will see Sydney welcoming almost 1,500 delegates from Hong Kong, India, Singapore, UAE, London and Malaysia in February, March and April including Mahindra & Mahindra Dealers Incentive and Hyundai National Dealers Conference.