Eleven professionals are recipients of Business Events Perth's 2023 Aspire Awards.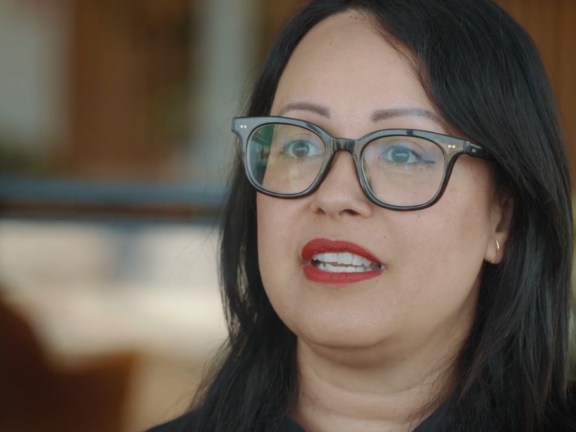 THIS IS FREMANTLE Aspire Award Recipient: Ms Natalie Marinho
Academics and researchers are among the recipients of the Business Events Perth Aspire Awards.
The Aspire Award recipients receive travel grants to support their attendance at an international conference.
The 11 recipients will showcase their expertise on a global stage, network with like-minded professionals, and explore new avenues for collaboration, research, innovation, and trade.
Business Events Perth CEO, Gareth Martin, said the group of Western Australia's brightest minds will showcase the State's leading capabilities to the world.
"The recipients of the 2023 Aspire Awards represent the diversity of Western Australia's research and entrepreneurial strengths and exemplify the innovation that Western Australia is renowned for," he said.
"Providing this opportunity for knowledge exchange allows a cohort of Western Australia's exceptional researchers, innovators and professionals to connect with other like-minded, global leaders in their field.
"As Australia's western gateway to the world, meeting face-to-face facilitates positive collaboration and networking opportunities putting Western Australia on the map and potentially attracting these important global business events to the state."
The Aspire Awards have led to a number of large-scale international conferences being confirmed for Western Australia over the years, including the 5th International Congress on Biological Invasions (ICBI2025) in which Murdoch University, 2022 Aspire Award Recipient Dr. Bob Du played an integral role in Perth's successful bid.
Hosting ICBI 2025 will attract hundreds of delegates from around the world to Perth for the first time. The conference is estimated to inject upwards of $1.5 million into Western Australia's economy.
2023 Aspire Award Recipients
THIS IS FREMANTLE Aspire Award Recipient: Ms Natalie Marinho
AMA (WA) Aspire Award Recipient: Dr Thomas Drake-Brockman
Curtin University Aspire Award Recipient: Dr Xiaomin Xu
Defence West Aspire Award Recipient: Dr Jeremy Bourhill
Edith Cowan University Aspire Award Recipient: Dr Jason Goopy
Harry Perkins Institute Aspire Award Recipient: Ms Chiara Folland
Murdoch University Aspire Award Recipient: Dr Ashiwin Vadiveloo
Perron Institute Aspire Award Recipient: Dr Jamie Beros
The Telethon Kids Institute Aspire Award Recipient: Dr Vincent Mancini
The University of Notre Dame Australia Aspire Award Recipient: Dr Melissa Marshall
The University of Western Australia Aspire Award Recipient: Dr Cristina Vulpe