Former Chief Experience Officer at Federation Square in Melbourne relocates to Darwin to lead the Northern Territory's peak body for events.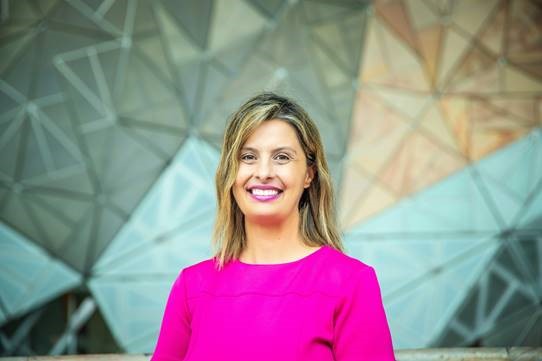 The Territory's peak body for events, Northern Territory Major Events Company (NTMEC), has recruited highly respected major events and tourism professional Suzana Bishop as the organisation's new Chief Executive Officer (CEO).
Her appointment follows the departure of former CEO Tim Watsford, who led the company for around five years and has taken up an opportunity interstate.
Bishop began her new role at NTMEC on 16 January, after relocating to Darwin from Melbourne with her family.
The former Victorian resident brings with her 25 years of experience in the tourism and events industry. For the past four years, she led a comprehensive portfolio of events in Victoria as Chief Experience Officer at Federation Square. Some of the esteemed event organisations she has worked with also include the Melbourne Convention and Exhibition Centre (MCEC), The Australian Grand Prix and The Royal Melbourne Show.
With a background in delivering destination events and experience strategies, Bishop is acutely aware of the vital role events play in supporting the tourism industry and contributing to the visitors' economy.
She has served in various task forces and boards over the years, notably the Victorian Tourism Industry Council, Canberra International Music Festival Board, Port of Echuca, and Meetings and Events of Australia Board. Suzana is also an alumnus of the Committee for Melbourne's Future Focus Group program, a graduate of the Australian Institute of Company Directors (GAICD), has a Masters in Advertising and an Executive MBA from RMIT University.
The NTMEC Board Chairman Alistair Feehan welcomed Bishop to the role, saying, "With years of experience in delivering destination events and experience strategies, we know Suzana will be a strong advocate for delivering exceptional events that drive visitation and generate incredible results for the Territory economy."
He added, "This appointment marks an exciting new chapter for NTMEC and the board is looking forward to working with Suzana to ensure the company continues achieving many positive outcomes for the Territory by delivering and supporting a world-class portfolio of events.
"We'd also like to wish Tim and his family all the very best for their next chapter in Queensland, and sincerely thank him for his steady and innovative leadership at NTMEC since 2018."
Bishop said she was looking forward to working with the NTMEC team and key stakeholders in the events industry "to ensure the Territory continues delivering high-calibre events that give interstate visitors a reason to experience everything from the Top End, Red Centre and everything in between".