Offering more space, comfort and privacy, the airline's new Dreamliners promise "the best sleep in the sky", regardless of cabin class.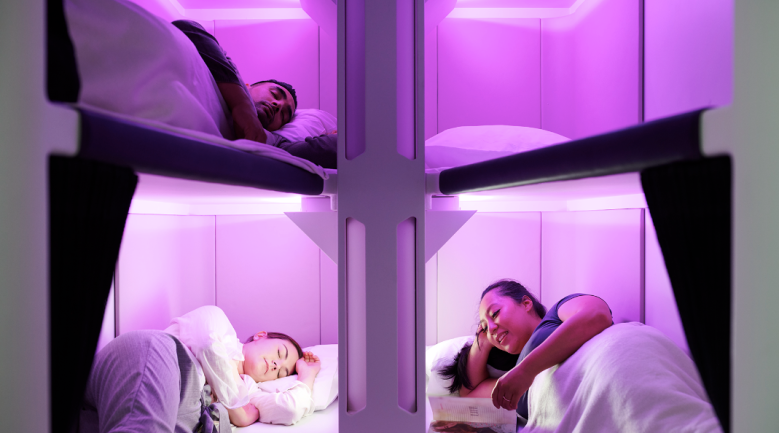 Air New Zealand's Skynest.
A restful flight with plenty of good sleep will be a top priority for Air New Zealand when its new Dreamliners take off in 2024. 
In response to consumer demand for more space comfort resulting from five years of extensive customer research, the airline will offer more choice in comfort and "the best sleep in the sky" regardless of cabin class.
The new options will include a Business Premier Luxe suite, complete with fully closing door and space for two to dine; a new Business Premier Luxe seat which offers more space and privacy; and Skynest, the world's first Economy class sleep pods where travellers can stretch out in one of six lie-flat pods for part of their journey.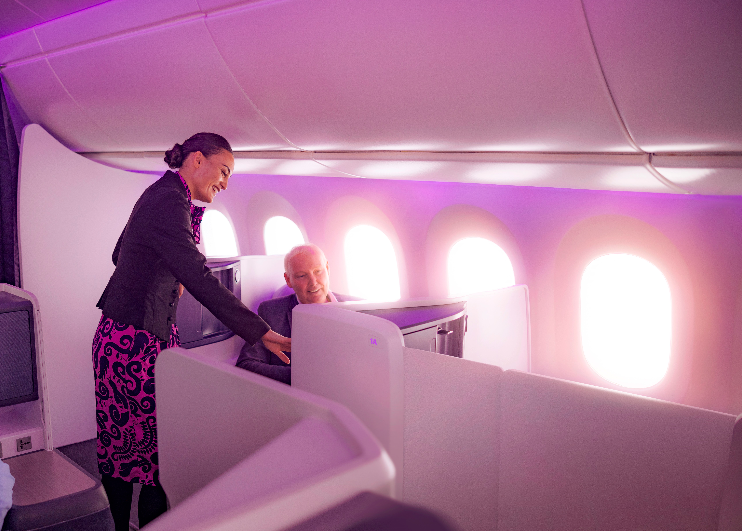 The new cabin experience will feature soft lighting and an Aotearoa-led design featuring a forest inspired carpet and seats that pay homage to New Zealand's native bird, the Tui, to promote a sense of calm as soon as the traveller steps on board. There will also be a "sleep ritual" on offer, providing everything from sleepy teas and balms to healthier foods and breathable fabrics, while meditative onscreen content, Zentertainment, will also help travellers to rest and unwind.
The airline will also add a Sky Pantry to the Premium Economy and Economy cabins, so customers can stretch their legs, and grab food and beverage throughout their journey.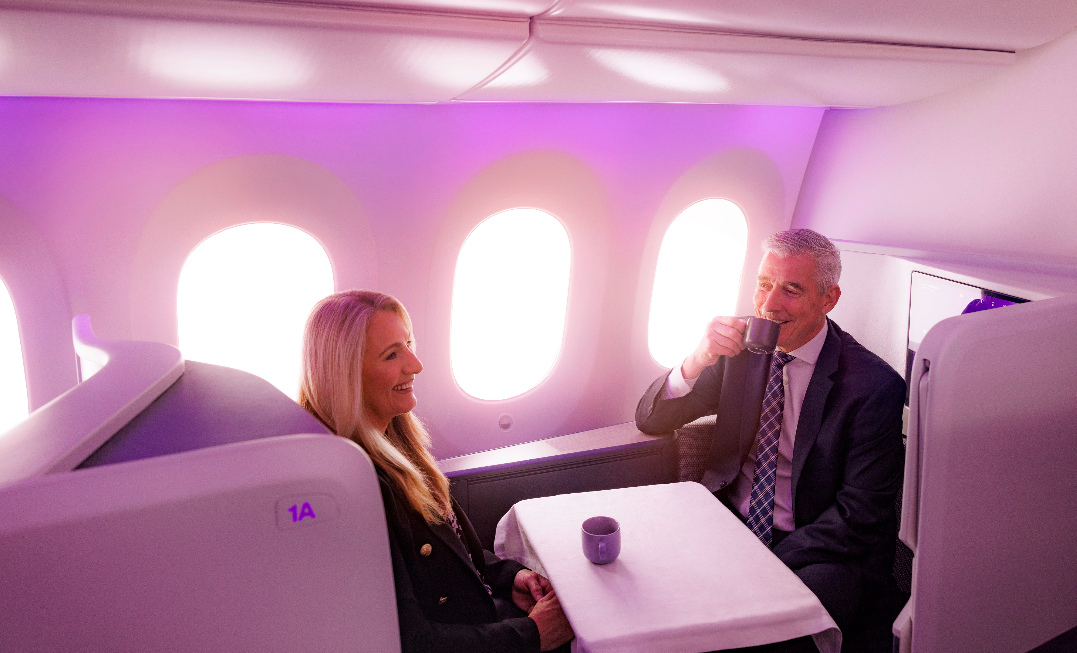 Air New Zealand chief executive officer Greg Foran said the new cabin, combined with world-leading Kiwi hospitality, is the winning formula in creating the greatest flying experience.
"New Zealand's location puts us in a unique position to lead on the ultra-longhaul travel experience. We have zeroed in on sleep, comfort, and wellness because we know how important it is for our customers to arrive well-rested," Foran said.
"Our new cabin experience is set to be world class, and we know our customers will love it."