Got high-end clients in NZ and budget to spare? Here's how you can make them feel ultra special.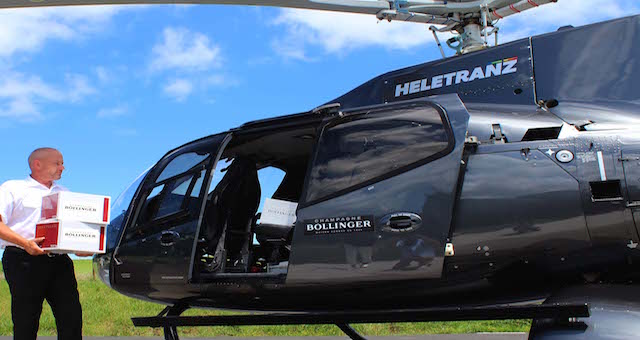 Special delivery.
Champagne House Bollinger has teamed up with Heletranz, a NZ based helicopter charter service to deliver Champagne to your clients, no matter where they are in the country.
It doesn't matter how remote your clients are — this new deal will see to it that your high-end clients will never be left high and dry without some luxury in a glass.
Heletranz owner Sofia Ambler said New Zealand had an impressive number of high end clients tucked away in "glorious paradisal spots, anywhere from the North Island to Waiheke Island and the Coromandel".
"Many of these luxury accommodation sites are accessed via helicopters and are remote and isolated for added privacy, also increasingly viewed as a luxury on its own."
"It makes sense for us to offer the missing service of helicopter-delivered top shelf champagne.