Groups can take part in cocktail classes or enjoy famous attractions after dark.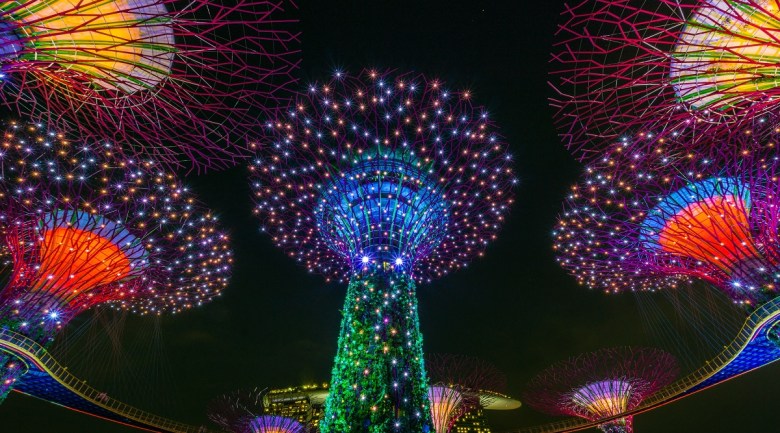 Singapore Tourism Board is giving business event organisers even more reasons to choose Singapore, with a brand new rewards program launched this month.
In Singapore Incentives & Rewards, referred to as INSPIRE, is an incentive program designed to attract potential visitors from the global business events sector.
The program offers a selection of 60 complimentary experiences that qualified groups visiting Singapore can enjoy.
The global launch of INSPIRE comes off the back of strong performance for Singapore, which welcomed over 2.9 million business events visitors in 2018, representing a 12.1 per cent increase on 2017.
Singapore Tourism Board deputy chief executive Melissa Ow welcomed program.
"Building on the positive reception received for the previous INSPIRE programme that was offered to corporate groups in Southeast Asia and specific regions, the new global INSPIRE includes markets such as the Americas, North Asia, Oceania and more," she said.
"Together with local businesses in Singapore, STB has curated a selection of group experiences from dining to social networking, from attractions to thematic tours, as well as unforgettable team building experiences, all tailored with the MICE visitors' profile in mind.
"These incentives have been designed to complement groups' itineraries and provide exclusive experiences that showcase the best of what Singapore has to offer."
The INSPIRE program is divided into four broad categories: dining, entertainment and nightlife; thematic tours and learning experiences; tailored attraction-based experiences and distinctive team-building activities.
Among the activities on offer is a cocktail masterclass in the Botanic Gardens; fireside sessions with start-up founders in One North, Singapore's Silicon Valley; or a private after-hours Garden Rhapsody show at Gardens by the Bay.
More information can be found here.