From a new international airport to revitalised precincts, Sydney is moving into the future with a number of exciting new developments.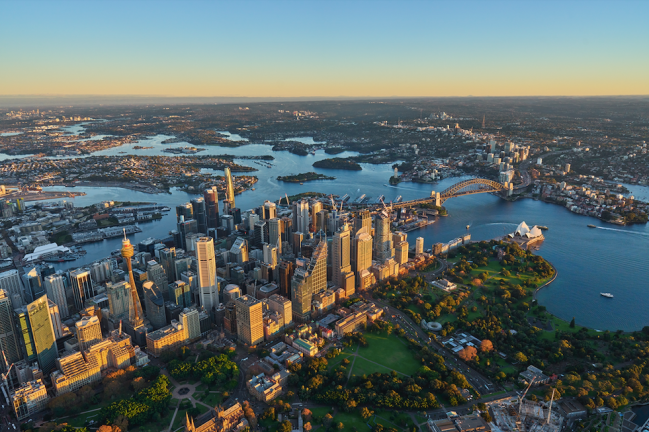 Sydney, NSW. Image credit: Tourism Australia.
Sydney, a city constantly in motion, has its sight firmly set on the future, with a number of significant developments taking place across the city that are set to transform it into an exceptional MICE destination.
The New South Wales state government has made significant investments in ambitious projects aimed at enhancing Sydney Harbour's foreshores and establishing sustainable urban centres in Western Sydney which will create opportunities to elevate business events.
With a visionary approach to urban planning and design, the city's revitalised precincts will be home to state-of-the-art facilities, cutting-edge technology, and innovative industry hubs. From world-class convention centres to versatile meeting spaces, Sydney will offer a plethora of venues to cater to the diverse needs of business events, and the proximity of these developments to airports, accommodations, and business districts will ensure convenience and accessibility for seamless collaboration. Additionally, the integration of research institutions, healthcare facilities, and retail spaces will create an ecosystem conducive to knowledge exchange and networking opportunities.
Here are eight exciting new developments that will see the city's MICE infrastructure and experiences elevated to new heights.
Tech Central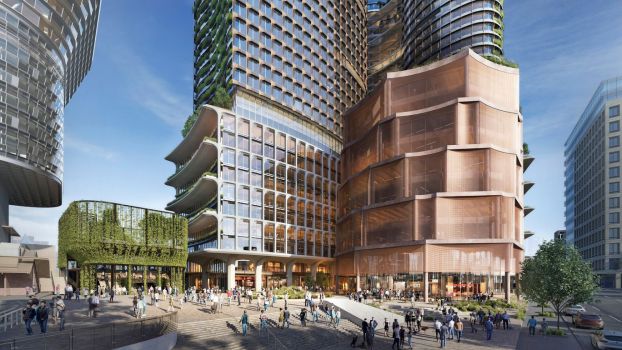 In a bid to build a hub for startups and entrepreneurism, Tech Central will sit across six inner-city neighbourhoods once completed. It is located close to Sydney Kingsford Smith International Airport and represents a $3 billion investment in redeveloping the area around Central Place Sydney and Central Station. The centrepiece building will be Atlassian's 40-storey office, but will also feature research facilities and laboratories, bringing together as much of Sydney's science and tech sector as possible.
Darling Harbour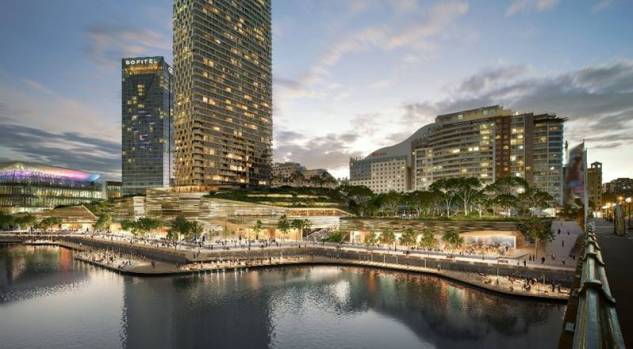 A $2 billion redevelopment of Darling Harbour sits alongside the recent renovation of the International Convention Centre Sydney (ICC Sydney) to bring new retail and entertainment options to this popular area. In all there will be 10,000 square metres of redeveloped public domain space, including a waterfront garden and waterside promenade, to go with the huge range of international dining options and the brand new W Sydney hotel, opening in October 2023. The development will connect by bridge to the neighbouring inner-city areas of Pyrmont and Haymarket.
Sydney Fish Markets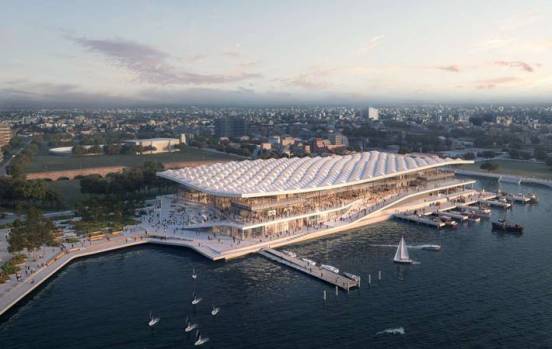 With more than three million visitors every year, Sydney Fish Markets has long been a popular destination for experiences and pre- and post-event day tourism. The area is receiving a $750 million building and precinct redevelopment that is expected to result in double the number of visitors once completed in 2024. The ground floor is home to the bustling auction house, market hall and food stalls laden with responsibly sourced fresh seafood and produce, while the mezzanine is home to the renowned Sydney Seafood School, a bar and offices.
Barangaroo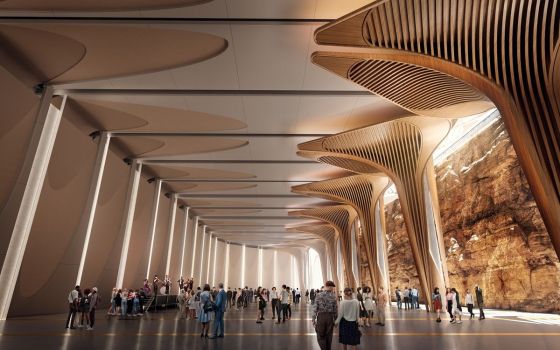 Located at the northern end of Darling Harbour, this part of Sydney continues to evolve as both an event space and recreational zone. The natural underground cutaway underneath Barangaroo reserve is being renovated to become a three-storey cultural and event space. Elegantly designed palm frond-like columns by architecture firm FJMT Studio will create a sculpted rim while inside there will be cultural and event facilities, spanning three levels. The area also features premium dining and accommodation options to make it a true upmarket hub.
White Bay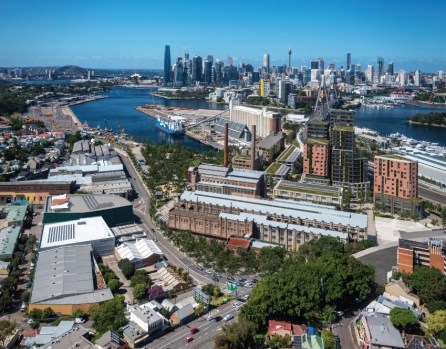 Across the Anzac Bridge in Rozelle, White Bay is receiving a major infrastructure development that will see it become a multipurpose community hub, with plenty of waterfront shops, restaurants and cafes. Nearby gardens, wetlands and sporting facilities round off a major precinct project that will connect and support western Sydney areas like Parramatta, Westmead, Blackwattle Bay and the CBD itself.
Westmead Health and Innovation Precinct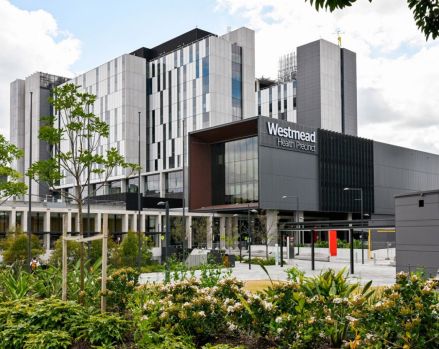 Already home to Sydney's foremost research and training hospital and children's hospital, the vision is for Westmead to be Australia's premier health and innovation district by 2036, driving a new economy strength centred on innovation, health and education. With a role in servicing the needs of the Greater Sydney region, Westmead will bring together leading researchers, entrepreneurs, health workers and students to create a Health Enterprise Zone. To achieve this, the precinct will be developed to include a new university, diverse housing options and transport connections that will support the vision of Greater Parramatta as Sydney's Central River City.
Powerhouse Parramatta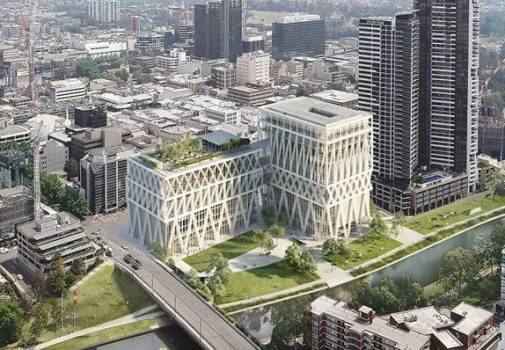 As the biggest infrastructure and cultural investment since the Sydney Opera House, Powerhouse Parramatta will be the largest museum in NSW once completed. It will also function as a major exhibition space, with 18,000 square meters in total across the facility, supporting seven large-scale exhibition galleries.
Bradfield and the Western Sydney International Airport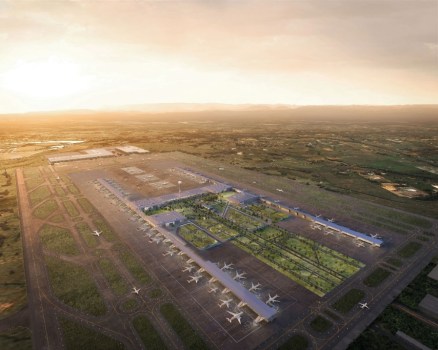 Scheduled to open in 2026, the new Western Sydney International Airport will give travellers a new way to access the city. It will be located right next to a 114-hectare city hub, which will house CSIRO – the Australia Government agency responsible for scientific and technological research – which will attract bright minds, as will an advanced manufacturing research facility where businesses can design and test their innovations. Visitors will also have convenient access to the Blue Mountains and the events, recreational and experiential features of that destination.