Tourism Australia's signature incentive kicks off in Adelaide this week.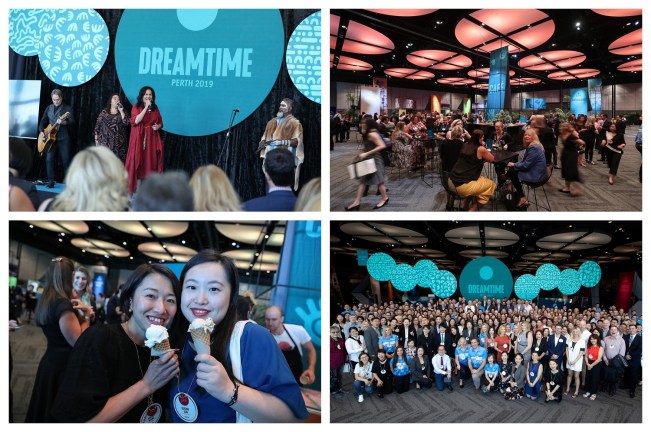 Perth was the last city to host Dreamtime in 2019.
More than 100 delegates and industry experts have descended on Adelaide this week for Tourism Australia's Dreamtime 2023 incentive showcase.
Held from November 7-10, the event is designed to increase awareness of and interest in Australia as an outstanding business events destination.
This year's Dreamtime event will welcome back qualified buyers from around the world for the first time since the event was last held in 2019.
Business Events Adelaide CEO, Damien Kitto, has said Dreamtime was an exceptionally worthwhile investment for South Australia's long-term economy.
"Hosting Dreamtime puts Adelaide front and centre of vital global event decision makers. It can showcase everything Adelaide has to offer – the very reasons why we are winning so many business events that deliver economic growth," Kitto said.
"Business Events Adelaide, through the strong support of the South Australian Government, is aggressively pursuing corporate incentive groups to further deliver economic growth."
The event program will feature a destination showcase, dedicated media event, business session, pre- and post-event familiarisations in other Australian destinations and networking opportunities.
Australian industry will have the opportunity to reignite relationships with international business events buyers and media, who will be coming from China, Japan, India, North America and the United Kingdom.
Australia's Minister for Trade and Tourism, Don Farrell, said Australia has world class business events offerings and Dreamtime is a chance to show international business events buyers why there is nothing like Australia for their next business event.
"For the first time since 2019, qualified buyers from key markets around the world will have the chance to connect with Australian industry sellers at Dreamtime and build relationships which will lead to future business events here in Australia."
"These real outcomes will be vital for businesses as we rebuild the strong pipeline of international events and help the industry get back to the levels we saw pre-pandemic, when it attracted more than a million visitors who contributed $4.5 billion to the Australian economy as a whole."
Even with the disruption of the global COVID-19 pandemic, Dreamtime 2019 delivered solid results for Australia, generating 36 business leads in three months, worth $97 million.