Strawberry picking, private gin tastings and hatted dining experiences, just to name a few.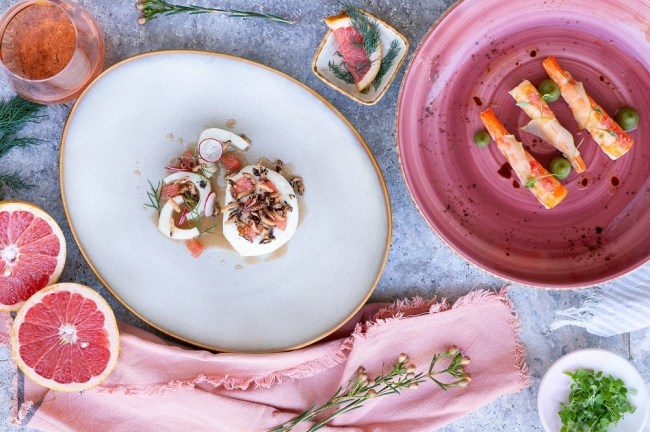 Byron at Byron's signature restaurant, Forest
Advertorial by Destination North Coast NSW 
You may think the New South Wales North Coast is all about sun, sand and surf (yes, it is certainly known for those things) but there is plenty more on offer to enhance the delegate experience, starting with an unbeatable food and beverage scene. As one of the key elements of any conference, there's nothing more important than food and beverage taking centre-stage; when done right and as an immersive part of the conference experience, the positive word-of-mouth will be long lasting.
The North Coast has plenty of options to take delegates on the food journey from 'paddock to plate' or even 'ocean to plate'. To round out the food and beverage experience, incorporate some of the region's famed produce in corporate gifts for your delegates and clients. It's a personal touch that will leave a lasting impression of the region on your group. While the sun, sand and surf might draw your groups to the North Coast, the unbeatable array of food and beverage experiences will have them begging to stay.
Port Macquarie
Rydges Port Macquarie is not just a stunning coastal destination for events, their food and beverage credentials also stack up. The award-winning Zebu Bar & Restaurant impresses with its spectacular waterfront location and modern Australian cuisine.
Just 10 minutes north of Port Macquarie, Ricardoes Tomatoes & Strawberries is a must-visit for groups wanting to experience local produce at its finest. Walk through the state-of-the-art greenhouses and pick your own plump strawberries to take home.
Cassegrain Wines is an acclaimed producer of full-flavoured, yet soft and elegant wines using fruit sourced within NSW. Inside the winery, Twotriplefour restaurant offers a paddock-to-plate dining experience paired with carefully crafted wines.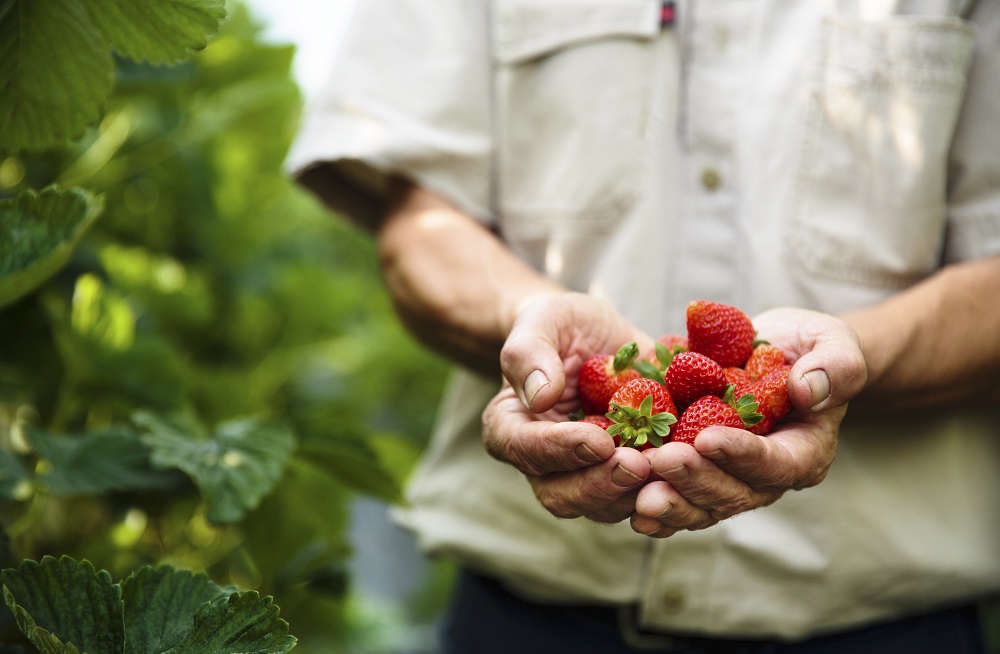 Ballina
The Beach House is a unique beachside venue in the Ballina region that offers exclusive private use of the two-acre property for events and retreats. On-site chef Sacha
Meier has more than 30 years' experience in the kitchen and is passionate about conscious food.
Harvest Newrybar comprises a restaurant, historic bakery and local delicatessen, and is a firm favourite with visitors and locals alike. The famed culinary destination gives
visitors the opportunity to learn about sustainability, locality and seasonal cooking.
Established in 1993, Zentveld's Coffee are known as pioneers of the local coffee growing industry. Visitors can enjoy a genuine local coffee experience from 'seed to cup', while farm tours can also be arranged (post-COVID) for groups.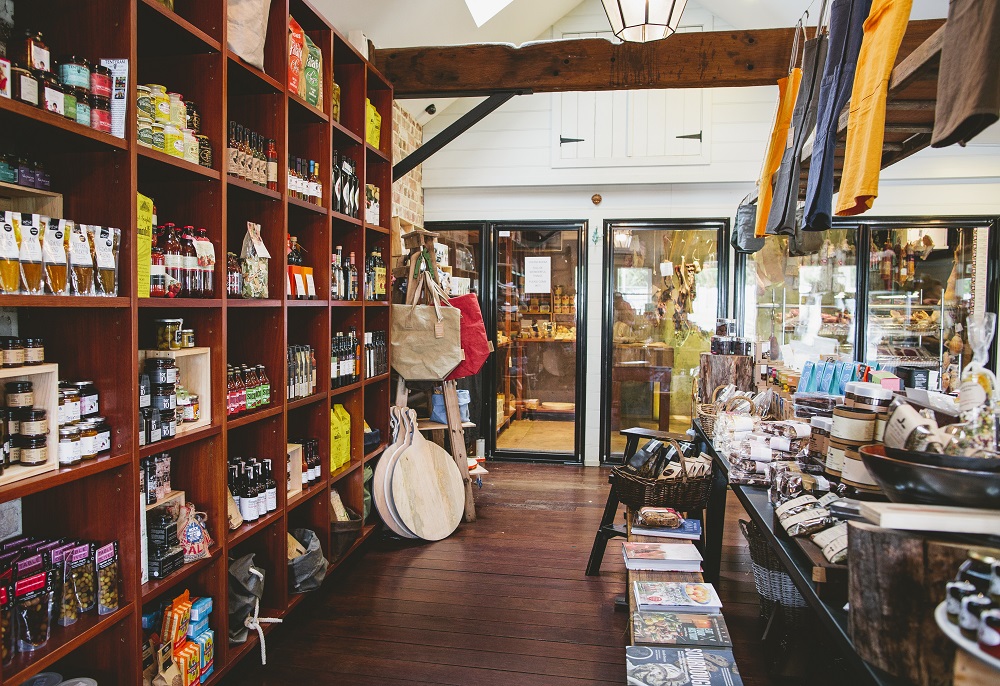 Tweed
Halcyon House fuses stylish design and coastal charm for a beachside stay unlike any other. Located in Cabarita Beach, Halcyon House features 21 rooms and suites, plus a hatted restaurant, Paper Daisy, headed up by executive chef Jason Barratt.
What began as an Italian-inspired meeting place for locals to enjoy regional produce and delicious wine, Osteria is now a sophisticated, self-sustainable hub. The team is also well known for putting on unforgettable events, from long lunches to intimate dinners.
Husk Distillers was born out of inspiration from the vibrant rum culture of  the Caribbean islands and a desire for fine Australian spirits. Perhaps now best known for its Ink Gin, Husk is certainly worth a visit for lovers of premium spirits and local success stories.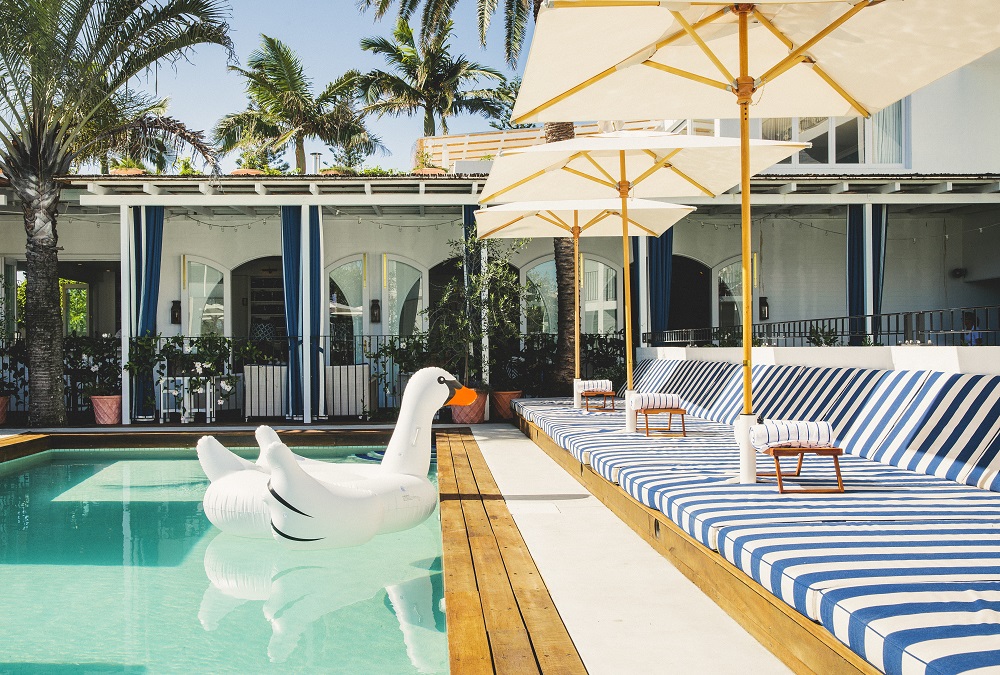 Coffs Harbour
Nestled between lush hinterland and golden beaches, Pacific Bay Resort is set upon 200 acres in Coffs Harbour. Groups can enjoy modern accommodation, a nine-hole
golf course, extensive conference facilities, plus the popular Bayside Bar and Grill.
Visitors to Coffs Habour probably know the Big Banana, but many are surprised to find the region's largest cheese deli right beside it. The Cheesemaking Workshop & Deli offers group cheese workshops, plus a range of products to take home.
Two Tails Wines is an award-winning, family owned vineyard located in the village of Nana Glen, within the beautiful Orara Valley, 20 minutes west of Coffs Harbour. Ideal for a group tasting or private lunch, it's a must-visit when in town.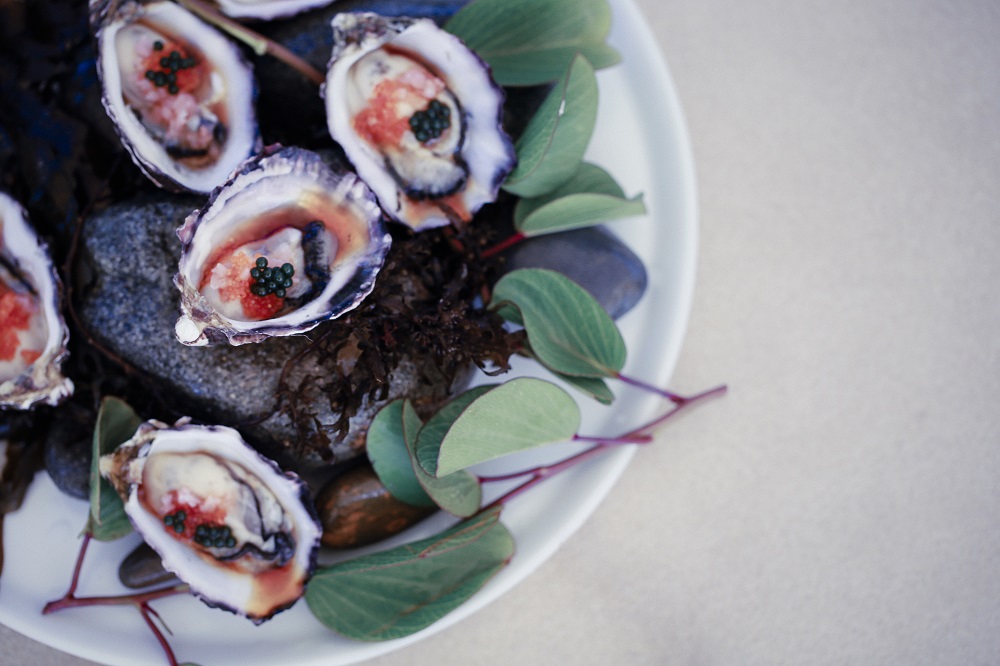 Byron Bay
Now part of the Crystalbrook Collection, Crystalbrook Byron combines luxury and sustainability in a subtropical rainforest setting. The resort offers 92 suites, meeting facilities and fine local cuisine at Forest Restaurant.
A favourite among many Aussies, Byron Bay Cookies originated at the local markets in 1990. Be sure to stop in to one of the gift store locations in Byron Bay for a cookie
and coffee. They also make for delicious corporate gifts!
Cape Byron Distillery is perched in the heart of the Brook family's 96-acre farm in the hinterland of Byron Bay. Groups can stop by for a tour of the distillery and the farm, before settling in for a guided tasting of the award-winning Brookie's gins.
This article originally appeared in the Summer issue of Spice Magazine. Read the full issue below: