Exclusive video: TFE Hotels has re-launched its popular beachside WA property Rendezvous Hotel Perth Scarborough.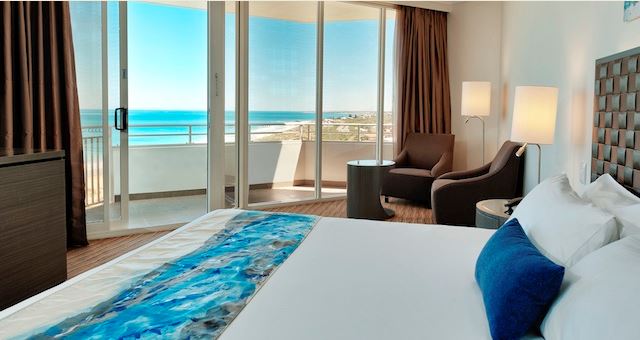 Last Friday, TFE Hotels re-launched its popular beachside WA property Rendezvous Hotel Perth Scarborough, led by a performance from singer Emma Birdsall and a keynote speech by state Premier Colin Barnett.
The group's multi-million dollar refurbishment, in the nation's hot spot for hotel investment and development, will be a welcome upgrade to more than 20,000 guests who walk through the doors of the popular coastal hotel each year.
The relaunch of the landmark hotel, following the redevelopment of the Esplanade street frontage, was officiated with a ribbon cutting ceremony by the Barnett together with Lucas Chow, CEO of Far East Orchard, Allan Vidor Group Managing Director of Toga Group, Arthur Kiong, CEO of Far East Hospitality and Rachel Argaman, CEO of TFE Hotels.
"We're delighted to have been able to showcase our newly renovated hotel alongside WA's food and wine, recognised as some of the best in the world," said TFE Hotels CEO Rachel Argaman.
"The relaunch of the hotel alongside the redevelopment of the Esplanade's frontage will help to re-establish Scarborough as a vibrant destination for visitors and locals alike."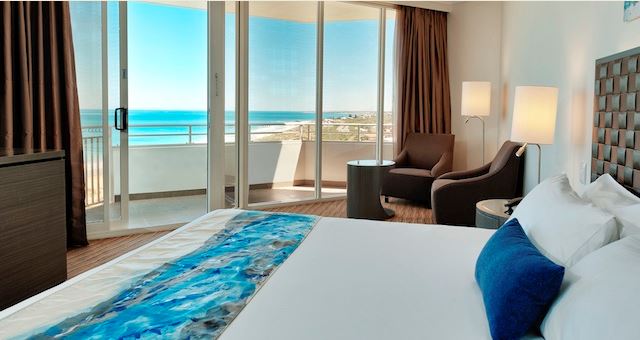 To celebrate the occasion, key guests were treated to a cocktail event showcasing WA's finest produce.
A highlight for chocolate lovers was the revelation of a 1.5 metre high chocolate sculpture made by Sisko Chocolate Founder and Director, Christina Tantsis and celebrity chef Ian Burch, pastry-mastermind behind Melbourne's 'Burch and Purchese'. The innovative coastal inspired sculpture, representing the sea, was made using French and Spanish couverture chocolate in both moulds and freehand designs.
The hotel has a rich history of fame and glamour, and has played host to numerous celebrities including Michael Jackson, Bono, Kylie Minogue, Tina Turner, Robbie Williams and Pearl Jam. Michael Jackson played the hotel's baby grand piano, which was used in the performance from Birdsall who was dressed by WA designer Aelkemi for the affair.
Taking design inspiration from WA's coastal lifestyle, architects Tema International created the new look and feel of all 336 spacious rooms and suites, to reflect the stylish elements of the iconic coastline.
A key highlight of the refurbishment is the addition of a new club lounge on the 25th floor. Exclusively available for guests staying in the premium club rooms and suites, the lounge boasts spectacular views across 32km of Perth's coastline.
New dining venues include Straits Cafe, serving modern Australian cuisine with brilliant ocean views, and the Lobby Bar, a contemporary lounge style venue with tapas and a comprehensive wine and cocktail menu.
As part of the refurbishment, 24 new event spaces were also created, making the property one of the largest beachside conference and event venues in Western Australia.