The Gold Coast will welcome a new lounge and dining venue inspired by LA's famous Sunset Strip.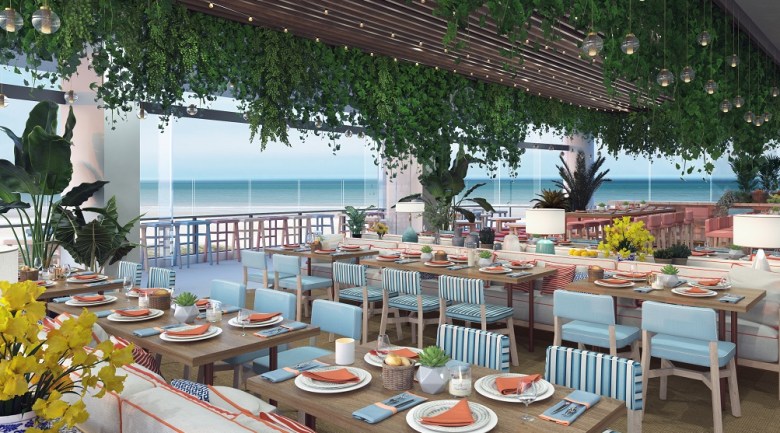 Artist's impression of the main dining area
Accor and lifestyle hospitality company sbe will bring their US lifestyle brand Hyde to Australia, with the opening of Hyde Paradiso on Queensland's Gold Coast.
Opening on 1 April 2019, Hyde Paradiso is described as a "fashionable playground", inspired by LA's famous Sunset Strip.
The all-day venue will evolve into an evening lounge and dining experience at night, with a 12-metre bar at the heart of the venue.
The drinks list has been curated by Tim Philips-Johansson of Sweet&Chilli, while executive chef Joel Bryant, formerly of Oskars on Burleigh, has designed the food menu taking inspiration from his European travels.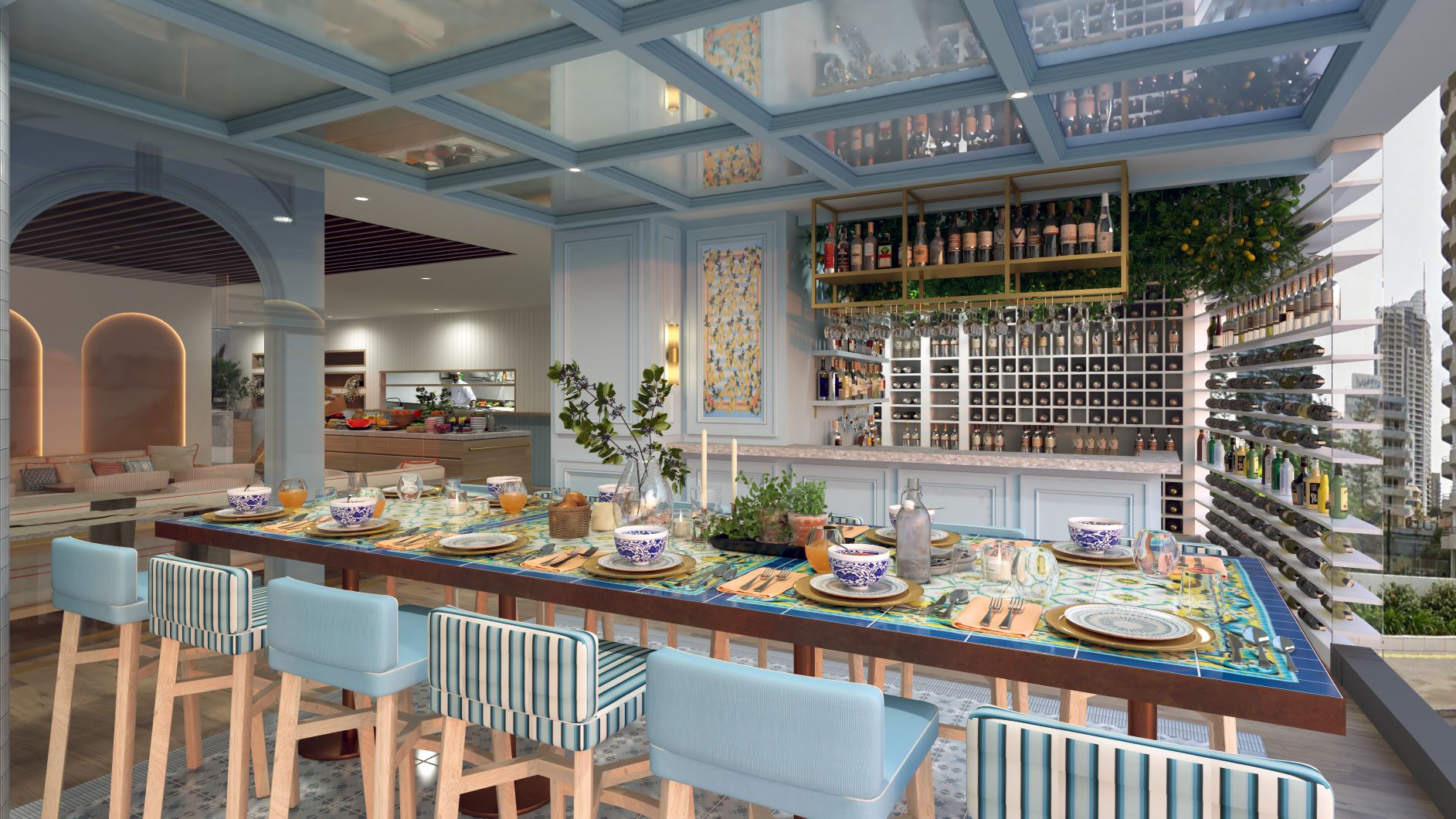 The 385-square-metre venue can accommodate approximately 180 guests and includes a private dining room, known as the Sgroppino Room, which seats 14.
The decision to bring Hyde to Australia follows Accor's acquisition of a 50 per cent stake in sbe in October 2018.
Accor Pacfic chief operating officer Simon McGrath said the venue will be a "game changer" for the Gold Coast.
"We are extremely excited to open the first sbe venue for Accor in Australia, on Queensland's Gold Coast," he said.
"Our partnership with sbe and its founder and CEO Sam Nazarian will combine the best of both our worlds to provide unparalleled lifestyle experiences for our guests.
"Hyde Paradiso will be a game changer for the Gold Coast, which is befitting of a sophisticated and energetic venue which will become the place to see and be seen by the sea."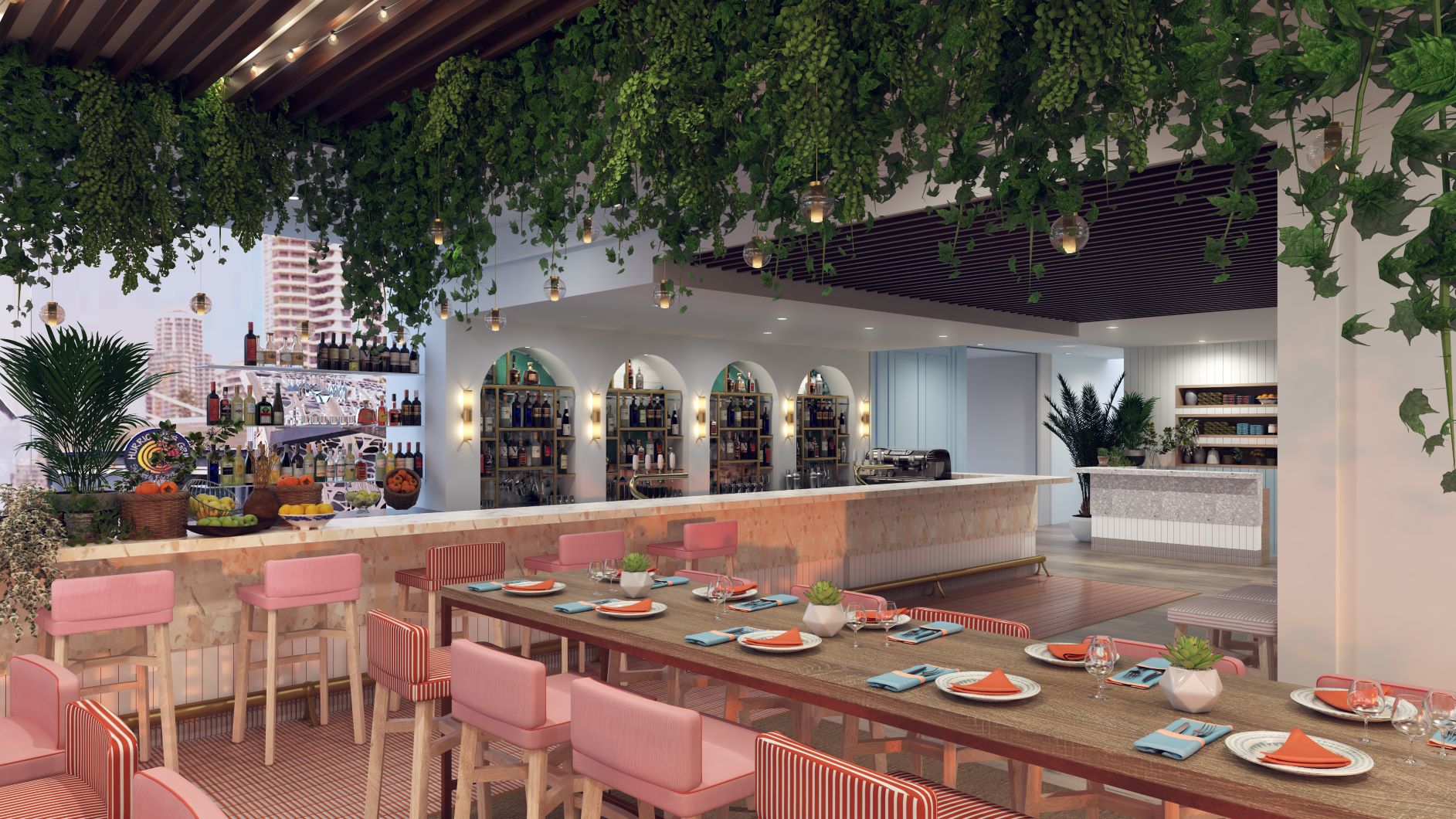 Sam Nazarian, founder and CEO of sbe, said Hyde Paradiso is part of a greater plan for sbe in Australia.
"Australia is such a welcoming, youthful, and dynamic market full of growth opportunities for our brands, and we couldn't be more thrilled to launch Hyde on the Gold Coast," he said.
"We look forward to bringing more of our brands, dining and entertainment experiences to Australia and across the globe with Accor in the future."
Hyde Paradiso will be located on level two at Peppers Soul Surfers Paradise.