The Top 10 ANZ hotels in Conde Nast Traveler's 2023 Readers' Choice Awards have been revealed.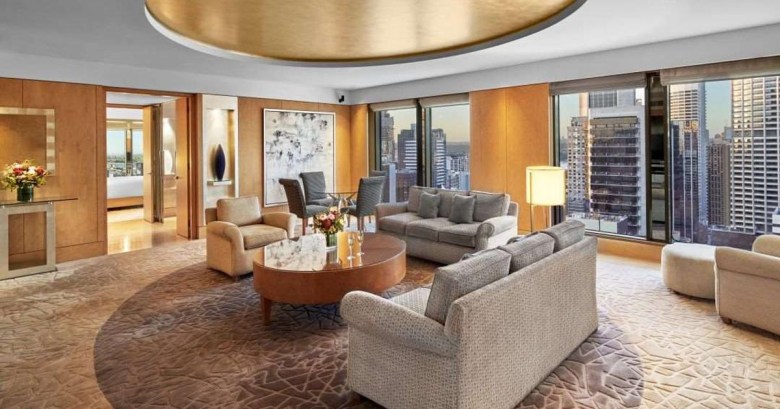 Fullerton Sydney ranked first in the readers' survey
The Fullerton Sydney has been named the best hotel in Australia by Condé Nast Traveler magazine in a survey of more than 500,000 readers in 2023.
The Park Hyatt Auckland ranked second in the Top 10 ANZ hotels with The Langham Sydney rounding out the Top 3.
Tasmania made the list with The Tasman Hobart coming in ninth after also winning Metro Accommodation of the Year at the Tasmanian Hospitality Awards for Excellence last week.
The Tasman General Manager, Stephen Morahan, said it was an honour to be acknowledged.
"It affirms our hyper localised approach to creating an hotel experience like no other in the region and boosts the team to keep on building on our already solid foundation," he said.
"The Tasman brings the local character of Hobart to life, connecting the city's pioneering past to the contemporary culture and captivating scenery."
Western Australia had two entries in the best hotel list with COMO Perth ranking sixth and The Ritz-Carlton Perth seventh.
Ritz-Carlton Perth GM, Dario Orsini, said the hotel is an urban oasis with elegant indulgences throughout.

"This is a testament to our unwavering commitment to providing exceptional experiences to our guests," he said.

The Top 10
1. The Fullerton Hotel Sydney
2. Park Hyatt Auckland
3. The Langham Sydney
4. Four Seasons Hotel Sydney
5. Park Hyatt Sydney
6. COMO Perth
7. Ritz-Carlton Perth
8. The Langham Gold Coast
9. The Tasman Hobart
10. The Langham Melbourne

Tasmania's Kittawa Lodge won another Condé Nast Traveler gong, taking out the best resort in Australia.