All guestrooms and suites, dining outlets and conference spaces will undergo a multi-million-dollar refurbishment.
The property's public areas, rooms and event spaces will be revamped
Sofitel Fiji Resort and Spa, Denarau Island, is set to undergo a multi-million dollar-refurbishment project to enhance the overall guest experience.
Scheduled to commence in late November, the renovation works will begin with an expansion of the adults-only Waitui Beach Club.
The expansion includes 24 new beach cabanas, a welcoming arrivals area, a new beach-side cocktail bar and an undercover dining space for up to 40 guests. Waitui Beach Club's guestrooms, suites and restaurant will also be refreshed.
Between April and June 2019, Sofitel Fiji Resort and Spa will also upgrade its Luxury guestrooms, while upgrades to Superior and Family guestrooms will follow in the second half of the year.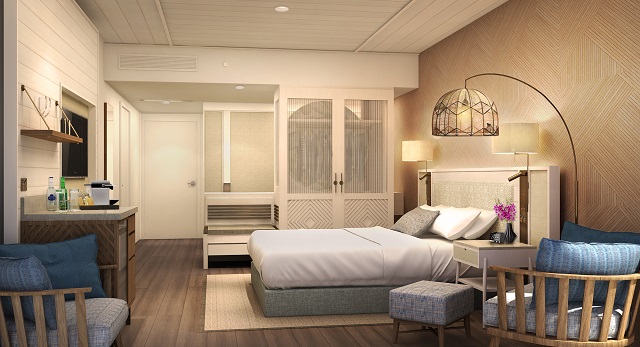 The resort's public areas, ballroom and conferencing spaces will also be renovated, and a new yoga deck will be built. Finally, the property's five restaurants and four bars will be revamped and new concepts will be added.
General manager Vincent Macquet said the final transformation will enhance the hotel's luxury appeal.
"We're delighted to announce the highly anticipated rejuvenation of the resort, which already appeals to a loyal clientele and we are certain the transformation will attract a new market of discerning travellers looking for that next level of luxury, which is sure to draw more attention and visitation to Denarau Island," he said.
For guests staying at the resort over the Christmas and New Year period, refurbishment works will completely halt between 22 December and 13 January to ensure minimal disturbance.