Say hello to Jo&Joe, Accor's new brand that blends the best of private-rentals, hostels and hotels.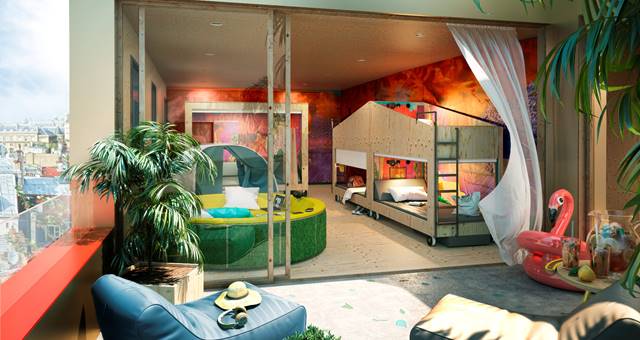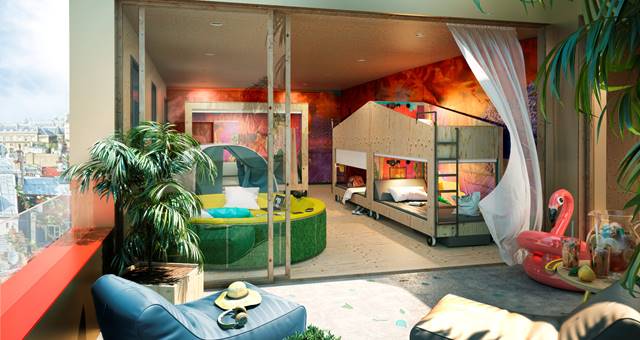 Accor has launched a new brand called Jo&Joe that blends the best aspects of private-rental, hostel and hotel formats.
Jo&Joe's will be located in city centres close to public transport and less than 15 minutes away from the major points of interest. Accor has plans to roll-out a total of 50 venues by 2020 in destinations such as Paris and Bordeaux (2018) as well as Warsaw, Budapest, Rio and São Paulo.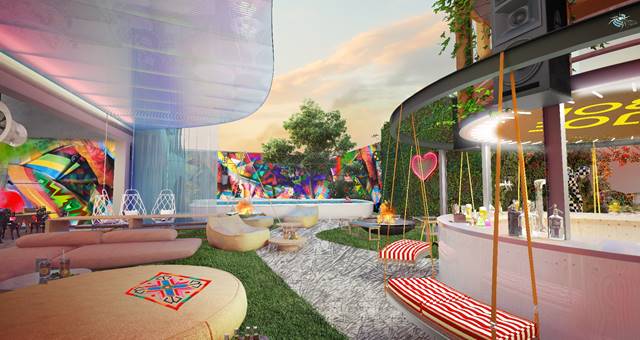 The new brand is the result of a co- construction process with future guests, external experts, students, the shadow executive committee and AccorHotels teams, with the overarching aim of challenging conventions and imagining the future of hospitality, catering and social interaction.
The concept is designed to promote interaction and foster positive community living thanks to common areas that are open to both hotel guests and locals.
Designed to become a part of neighbourhood life, Jo&Joe will offer experiences like concerts, yoga classes and DIY workshops.
The food offering will focus on local, affordable craft cuisine that delivers quality without the frills. Jo&Joe will offer a range of simple and authentic restaurant concepts with a warm atmosphere: grill, open flame barbecue, wok or wood fire pizzas.
There will also be a shared kitchen space for guests wanting to prepare their own meals and keep their budget under control.
The Happy House is a private area where travellers can relax, work, cook or wash their clothes.
Together, which embodies the essence of the brand, is an ingenious modular sleeping area that guests share without sacrificing privacy. In addition to spacious beds, private lockers, reading lights and USB ports, guests have access to shared recreation areas and bathrooms.
Yours consists of rooms and apartments for two to five people with a private bathroom and, depending on the format, a kitchen space offers a completely different look from a conventional hotel room thanks to originally shaped and extremely comfortable beds.
OOO! (Out Of the Ordinary) offers unexpected accommodation for people traveling alone or in groups of up to six people. Different at each Jo&Joe venue, these original formats include yurts, hammock and caravans.