Find out how the hotel created a dedicated channel in just 24 hours.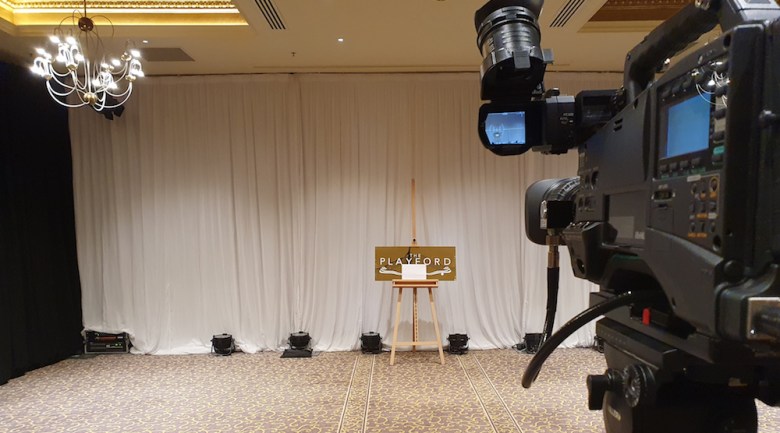 With 300 returning travellers on their way to complete their mandatory COVID-19 quarantine, The Playford, MGallery by Sofitel in Adelaide got their creative caps on to devise a solution for keeping guests entertained, fit and relaxed.
Initially with a goal to launch a hotel-wide quiz, the team enlisted the help of their in-house AV provider Encore Event Technologies to produce the entertainment.
Within 24 hours, the quiz had evolved into a dedicated TV station that would run daily from 10am until 5pm broadcasting everything from live cooking demonstrations with a Playford chef to yoga, infant sensory sessions and magic shows.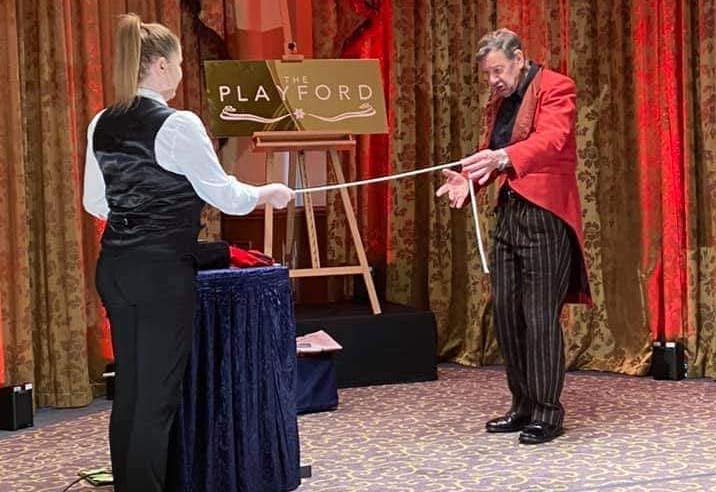 "The concept snowballed from simply wanting to run a quiz, and with great community support we are now able to facilitate physical, intellectual, emotional and social wellbeing activities," said Melanie Leyn, director of sales and marketing at The Playford Adelaide.
One guest even ran a Zumba class from their room, while hotel staff became presenters, comedians and musicians.
"One of the front desk team members became a pseudo travel show presenter filming a tour of Adelaide's iconic places and landmarks," said Leyn.
"Considering some of the guests haven't had a chance to even see the city this was the next best thing."
Behind the scenes, the team at Encore Event Technologies were involved in the streaming of live content, recorded within the hotel. Other TV segments were pre-recorded and edited on site at The Playford by Encore.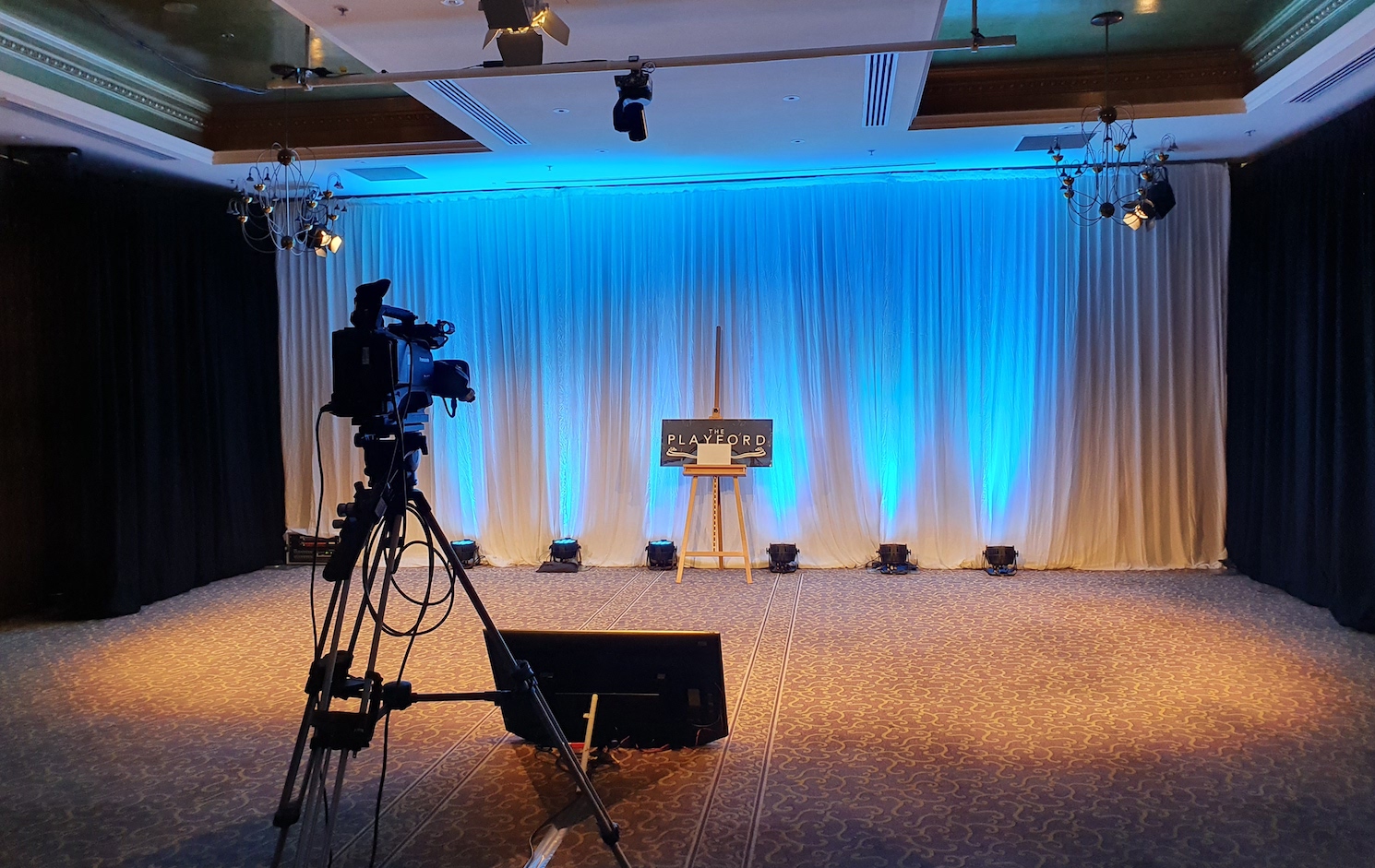 Encore's in-house event staging manager said the collaborative approach to the TV station was a great example of "the Aussie spirit".
"It was through Playford's support that we were able to open new avenues to improve hotel room quarantine for their guests," they said.
"After a few interstate hotels called to see what we were doing, we feel we have redefined the quarantine guest standard offering, especially from a health and wellbeing point of view."
Helping guests communicate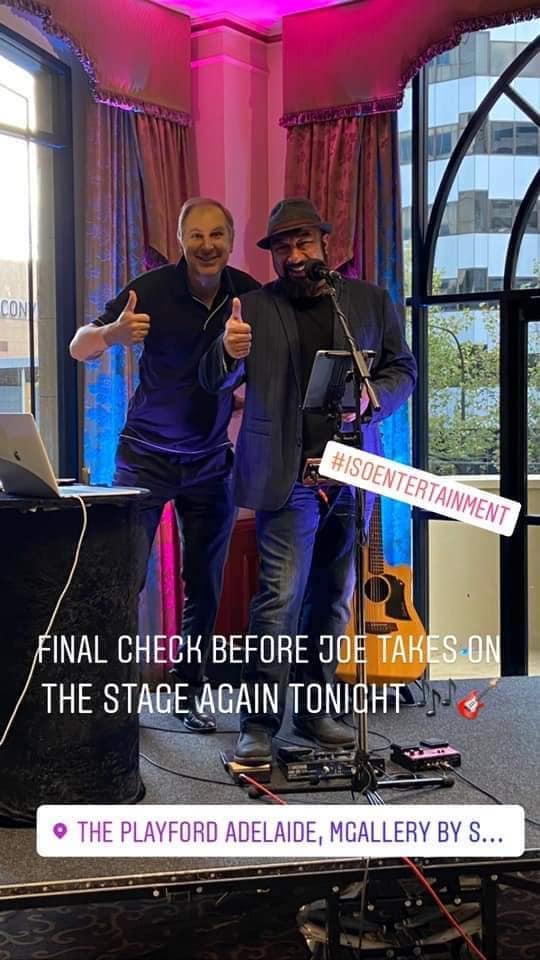 While guests weren't allowed to physically see each other during their quarantine period, the team at The Playford Hotel felt it was important to offer them some form of communication.
The hotel launched a Facebook group and invited guests to join, allowing them to not only interact with each other but to open up a line of communication between the hotel staff and guests.
Staff said the Facebook group was a great platform to communicate when activities were taking place on the TV station and allowed the hotel to quickly respond and address any guest feedback.
"We've been blown away by the messages of appreciation from guests on the Facebook group about their experience at the hotel," said Leyn.
Among the messages of support, guests called the initiative "touching and reassuring" and said the hotel "turned the most dreadful time into the most fun, peaceful, relaxed quarantine".
The 14-day quarantine stay culminated in a live concert in the hotel, which was streamed via Facebook on 4 May with guests checking out the next morning.
Guests gathered on their balconies cheering and dancing to the music, ending their stay on a positive note.
"It was so gratifying being able to change what was expected to be a negative experience into something positive which they've said they'll cherish forever," said Leyn.
---
More reading
How hotels are adapting in order to keep doors open
Sofitel Sydney Wentworth puts on a concert for isolation guests
Students go on a 'virtual excursion' with ICC Sydney