Accommodation and venue provider, Peppers, has launched a dedicated regional conferencing website for its network of retreats and resorts
Accommodation and venue provider, Peppers, has launched a comprehensive conferencing website for its network of 26 retreats and resorts providing conference organisers with a 'one stop shop' for boutique regional conferencing options across Australia and New Zealand.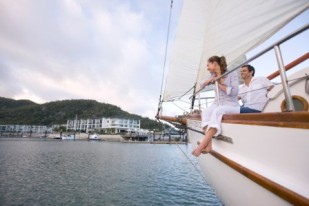 Delegates can sail away at Peppers Blue on Blue Magnetic Island.

Peppers' dedicated conference website – www.peppersconferences.com – focuses on exceptional conferencing experiences at 19 properties across Australia's East Coast and seven properties in New Zealand's North and South islands, under the banner "Where can I…?". In answer to this question are a variety of conferencing experiences, from walking in the footsteps of famous golfers, to swimming with sea turtles or sailing the high seas – all where Peppers properties are located.
"Traditionally conferencing has been about location, but more and more we encountered conference organisers seeking an experience," said director of MICE, Paul Wilson.
"So the questions changed from 'Do you have a property in…' to 'Where can I go that I can take people out on the water' or 'Where can I go to create a great murder mystery setting'; or simply 'Where can I go that is all about food' – hence the reason to focus the website on not only highlighting our fantastic regional venues, but also what we can offer once you get there."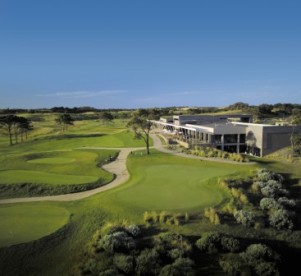 Peppers Moondah Links Resort on Victoria's Mornington Peninsula.

Each of the Peppers resorts and retreats offer a unique location and exceptional accommodation for delegates. The diversity of locations means options for meetings planners are endless with coastal resorts in Port Douglas and Magnetic Island in North Queensland; to exceptional gourmet experiences in Kingscliff Northern NSW; boutique retreats in the Hunter Valley, Southern Highlands and Daylesford; and wilderness escapes in Cradle Mountain, Tasmania.
Across the Tasman, New Zealand properties offering exceptional 'meetings of minds and wines' in Martinborough; an unforgettable eco experience in Abel Tasman National Park and a golfer's dream in Christchurch.
Once the experience and location is selected, meeting planners can make contact with dedicated conference organisers and the property of choice for a seamless process of information sharing and organisation.