The hotel boasts 471 rooms, a lagoon pool and ample conference spaces.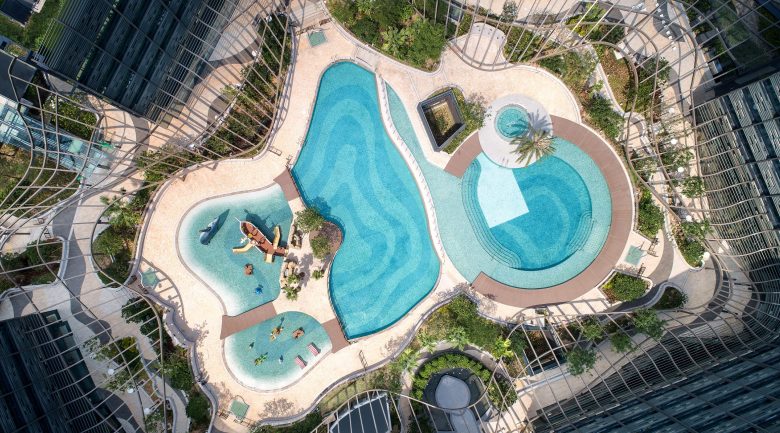 Lagoon pool at Hong Kong Ocean Park Marriott Hotel
Lagoon pool at Hong Kong Ocean Park Marriott Hotel
Marriott Hotels has opened the doors to a new resort-style property in Hong Kong's Ocean Park.
Catering to business and leisure travellers, Hong Kong Ocean Park Marriott Hotel features 471 rooms, a breathtaking lagoon pool and ample conference space.
"The new destination resort offers a unique getaway experience in Hong Kong and is a perfect example of what Marriott means by travelling brilliantly," said Mike Fulkerson, vice president, brand and marketing Asia Pacific, Marriott International.
"There's adventure at Ocean Park Hong Kong, one of Asia's leading conservation theme parks, and convenient access to Hong Kong's lesser explored green spaces as well as remarkable proximity to the city's shopping and business districts, broadening our guests' perspectives and experiences in this globally renowned city."
Hong Kong Ocean Park Marriott Hotel comprises three towers The Pier Wing, Marina Wing and Club Wing, which is scheduled to open early 2019.
The hotel features a 1200-square-metre ballroom and flexible meeting spaces that can be configured to suit any agenda. Groups can also utilise extensive outdoor facilities and Ocean Park for exclusive meeting options.
Dining and bar options include The Pier Lounge and Bar for modern dining and cocktails; all-day dining restaurant Marina Kitchen and Canton Bistro for Cantonese specialities.
A number of sustainable features can also be seen throughout the hotel, including an energy-saving hotel façade design, rainwater collection areas and vertical planting systems.