The historic Kowloon district welcomes Hotel Stage, a new urban lifestyle boutique hotel.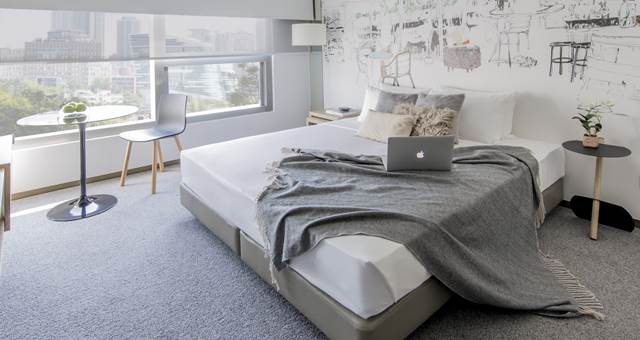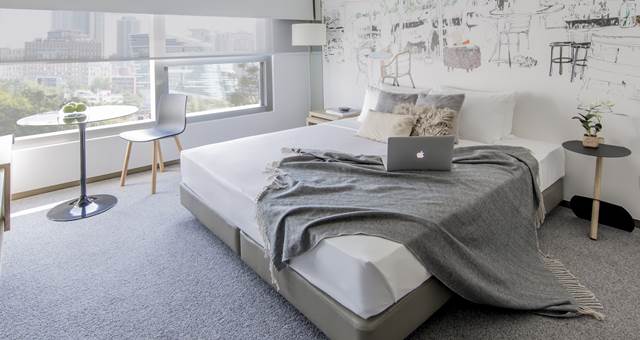 The historic Kowloon district welcomes Hotel Stage, a new urban lifestyle boutique hotel.
Located in the Yau Ma Tei district, the hotel is easily accessible from the airport and for cross-border access to the Chinese mainland.
The district is home to many of Hong Kong's family-owned traditional shops that have been in business for generations – from Chinese hand embroidery bridal shops, Chinese herbal medicine apothecaries, to vintage teahouses and a theatre that was once a setting for Hong Kong's vibrant film industry and is now the stage for small-scale Cantonese opera shows.
The 97 guestrooms and suites have high-speed multimedia connectivity devices and deluxe amenities. Suites feature a separate living room with a sofa and the 'Art Rooms' display works from emerging local artists.
Club and Suite guests can access the Library Lounge 24 hours a day. Furnished like a living room, guests can help themselves to light refreshments throughout the day.
Hotel Stage's all-day-dining Italian restaurant, Kitchen Savvy, is conveniently divided into three zones, including a living room and lounge, an intimate dining area and a communal dining space for entertaining friends or business partners.
Yau Ma Tei's newest underground venue, the Muse, is a creative hideout and community hangout. It features three integrated zones: Browse at the Muse — a retail showcase of fine art and design books as well as artist products and artisanal gifts, the Muse Wine Bar – offering over 100 handpicked wines, light meals including cheeseboards and charcuterie platters, and Spotlight at the Muse presents community artistic and cultural initiatives, including workshops, performances and exhibitions.
Hotel Stage offers meeting and function facilities for groups up to 150 people. Floor-to-ceiling windows offer natural lighting and views of iconic Kowloon landmarks. The rooms feature high speed, multi-media connectivity, LCD projectors, video, multi-TV systems and a range of the latest audio-visual equipment for meetings and conferences.
Hotel Stage also offers Day Studios for those who are looking for a creative and inspiring space to host masterclasses, celebratory events, and business or private meetings. Outfitted with modern meeting amenities, it is also a functional gallery displaying selected multi-media, multi-genre art installations.
Hotel Stage is located at 1 Chi Wo Street, Jordan, Kowloon, Hong Kong.