Under the new deal, Meriton suites across Australia will now be stocked with a Deliveroo menu offering. More details here.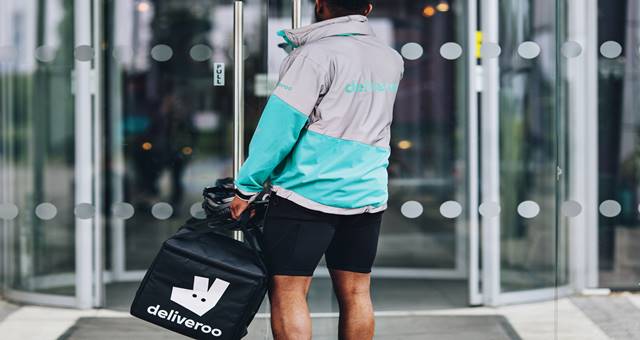 The largest Australian owner-operator of hotel apartments, Meriton, has this week announced an exclusive partnership with on-demand food delivery service, Deliveroo.
The partnership will give guests easy access to a wide selection of great food from top-notch local restaurants while on business or holiday.
Under the new deal, Meriton suites across Australia will now be stocked with a Deliveroo menu offering guests a selection of food from nearby restaurants such as Burger Project, Mary's Burgers and Jamie's Italian to name a few.
Guests can place their order by simply calling the Guest Services team.
Meriton will place the order and pay on the guest's behalf, and the total cost is added to the guest's final bill. The order is then delivered to the guest's door in just 30 minutes or less!
Levi Aron, Country Manager of Deliveroo comments, "For a hotel group without an in-house restaurant, making food delivery an easy option is a major value-add for a guest's stay".
"We're excited to be the exclusive food delivery partner with such a well-established player in the hotel-apartment sector and introduce more great local restaurants to tourists and business travellers alike. Customers enjoy the convenience of at-home delivery, so it's great to be able to broaden our on-demand offering and deliver amazing food straight to their hotel door. "
Matthew Thomas, Meriton Suites General Manager added, "For decades, traditional hotel room service was limited in choice, often unhealthy and expensive".
"Hotel room service has evolved, and there is no better place for that to happen than at Meriton Suites. Now in partnership with Deliveroo."
"We are able to offer our guests with an extensive choice of meals from Sydney and Brisbane's best restaurants, and the choices are growing by the day. Launched as a trial across a selection of our hotel locations, right off the bat we saw hundreds of orders placed in just a few days, proving this will be a very popular service."
A game changer in the room service space, the Deliveroo service has already recently rolled out with 8 Meriton apartments in Sydney and Brisbane, and will be launching across the remaining sites in the coming months.