The Victorian capital will soon be home to an all new Adina Grand Apartment Hotel.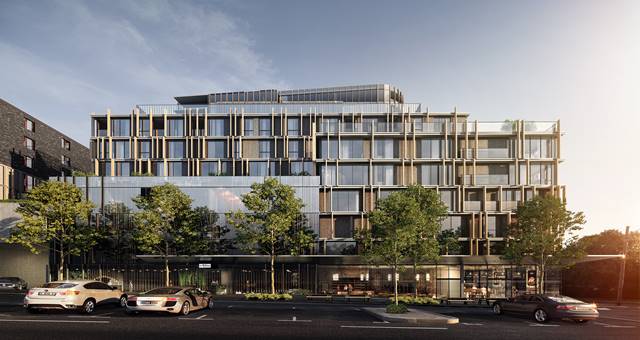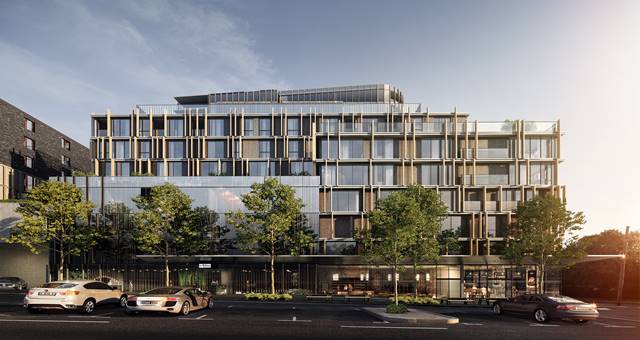 Melbourne will soon be home to an all new Adina Grand Apartment Hotel.
The 92-key property will occupy seven levels in one of five designer buildings in the $350m West End development.
Its design will incorporate elements of the rain forest and moon,  juxtaposed with the neon stylings of a futuristic setting, with each floor distinguishable by its own individual look.
Guests and residents will enjoy a 25 meter glass-backed indoor lap pool and spa with its own lounge area with food and drinks service. The property has been designed as a calming and restorative urban retreat, incorporating futuristic circular design elements, stylish timber and a focus on local art.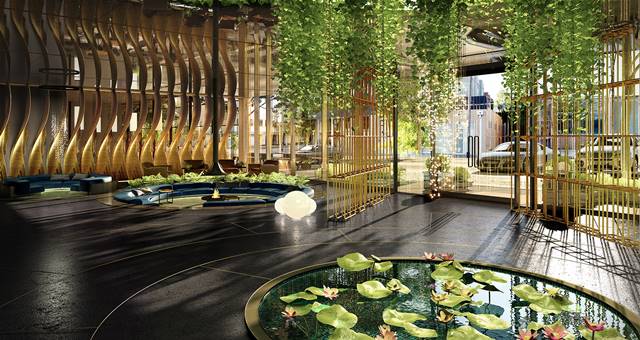 The lobby forms a magnetic hub for guests and residents to meet in an inspiring space decorated with lush internal gardens, feature walls, lounge seating and open fire places.
"Adina Apartment Hotels are strategically located in city precincts and will offer access to curated and memorable experiences for guests and locals to eat, see, shop and play," said TFE Hotels chief executive officer Rachel Argaman.
"As hoteliers who understand developments, we are no longer just creating hotels, we are 'place making' – creating or curating connected retail and lifestyle spaces so that they present desirable and memorable experiences for guests and locals right on site, whether it be the coffee roasters, micro-breweries, chocolatiers, boutique shopping or the theatre and movie experience."
Construction of Melbourne's Adina Grand Apartment Hotel will commence in May 2017, with the property set to welcome guests from late 2019.