Mantra Group will open a full-service hotel in Canberra in late 2016.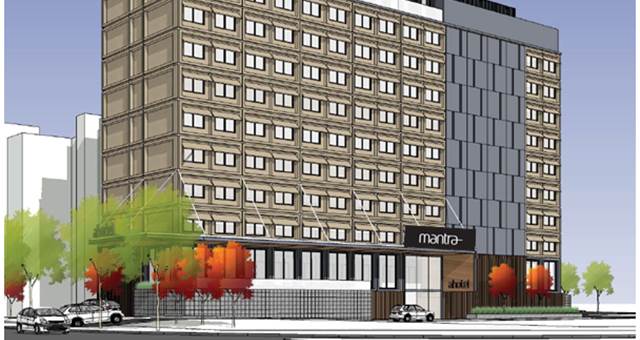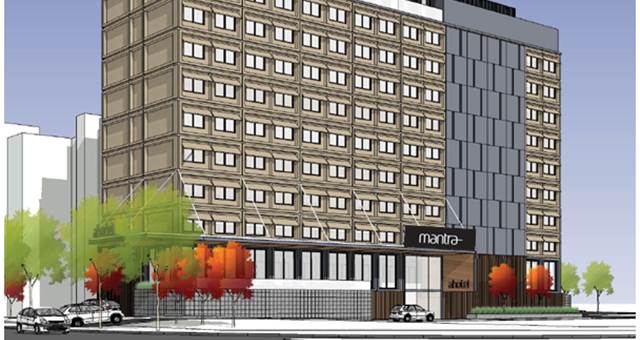 Mantra Group has secured the leasehold for a new Mantra branded full-service hotel in Canberra city to open late 2016.
An existing office tower, located on the corner of Northbourne and McCarthur Avenues in the inner city suburb of Turner, will be converted into a 176 room hotel, as part of a new master planned mixed-use precinct.
The property will be known as Mantra Canberra Hotel and will offer a mix of 136 hotel rooms and 40 suites across eight accommodation levels. Careful consideration has been given to creating flexibility in bedroom configuration by cleverly using interconnecting functionality between suites and hotel rooms to allow for convenient two bedroom suite room types.
"The key appeal of this opportunity was a gain a high quality new foothold in Canberra where we currently only operate 300 rooms across three hotels.  The Capital benefits from a growing annual events calendar and continues to show improved performance across both the leisure and corporate travel market with room for a quality, well located hotel such as Mantra Canberra," said Michael Moret-Lalli, Mantra Group director of acquisitions.
The hotel facilities will include a restaurant and bar, conference rooms, gym, and car parking.
Mantra Group currently has a Peppers, Mantra and BreakFree hotel in Canberra that offer luxury, mid-range and economy hotel options.