The Tait Technology Centre has opened its conference facilities to the public.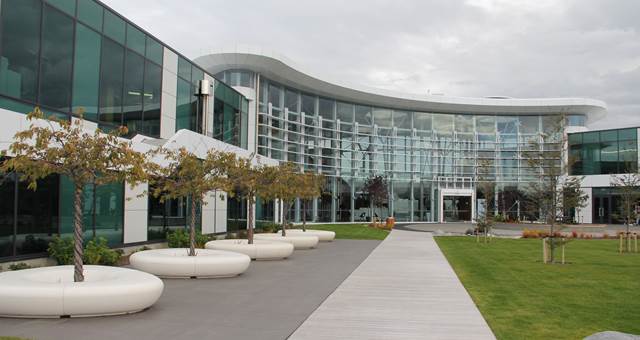 The Tait Technology Centre, the new global headquarters of Christchurch company Tait Communications, has opened its conference facilities to the public.
Chief executive of Tait Communications Garry Diack said, "We are delighted to welcome other Christchurch and Canterbury businesses to use the facilities here at this wonderful new building.
"The vision for our new headquarters is to embrace the principles of innovation, sustainability and collaboration and to capture this vision for the new city. We hope that by hosting a wide range of conferences and events we can share our values with our fellow Cantabrians and we look forward to learning from the inspiring events that we will see here over the coming years," said Diack.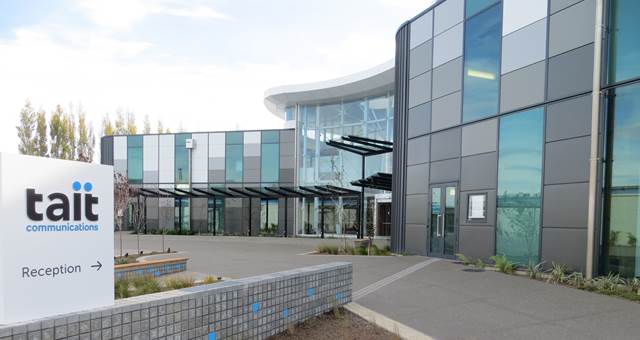 Opened in April this year, the new 7,000 square metre building is an award winning architectural structure in a beautiful park-like setting. The building is equipped with an aquifer-based heating and cooling system and was constructed using laminated timber technology developed at the University of Canterbury and sourced from local renewable resources. The company's commitment to sustainability and energy efficiency has already seen the 'green' properties of the building being acknowledged with the receipt of a prestigious EECA award in 2014.
The ground floor atrium flows through to landscaped outdoor courtyards while the first floor rooms feature high speed internet and integrated smart technology. The flexible conference and meeting rooms are flooded with natural light and feature comprehensive audio visual equipment. The numerous spaces offer multiple configurations, from an intimate meeting for 35 to cocktails for 400 in a comfortable and designer environment, and are perfect for conferences, workshops, presentations, dinners and more. The location of the centre is not only practical but also easily accessible with comprehensive onsite car parking available.
Enquiries and bookings for the function spaces at Tait Communications are managed by 360 Degree Events. The Christchurch-based event management company is on hand to assist with enquiries and to liaise with clients facilitating their ideal venue set up.