Southport's tallest building opened yesterday.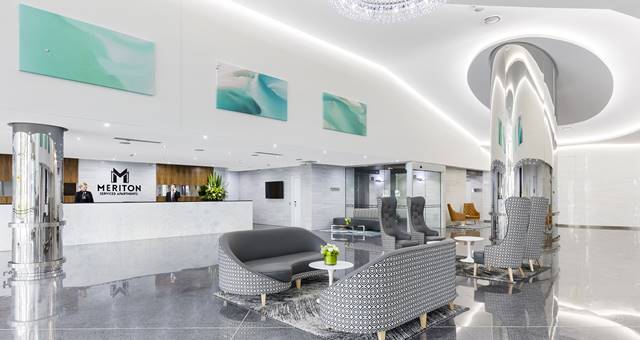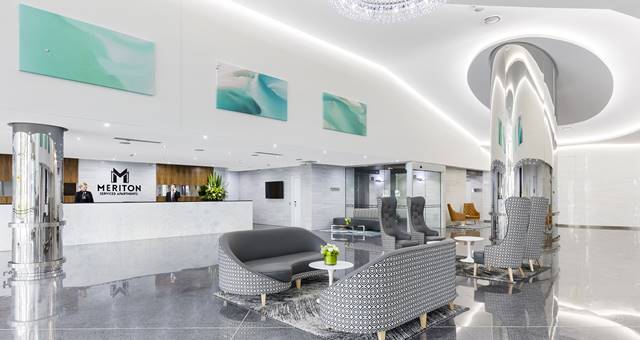 Southport's tallest building opened yesterday.
Meriton Serviced Apartments on Como Crescent stand at 55 storeys high and have 208 guest suites from level 25 upwards.
Guests have a choice of 1, 2 or 3 bedroom suites that feature gourmet kitchens, fully self-contained laundries and relaxed living and dining areas. The 2 and 3 bedroom suites have two full bathrooms and additional TVs in each bedroom plus flexible bedding options to cater for any sized family.
Guests will enjoy the ease of a porte-cochere arrival and will be greeted by helpful porters with the added benefit of onsite undercover car parking. Sitting directly above the Sundale Retail Precinct, another Meriton project that opened earlier this year, guests of the brand's newest location have easy access to a Woolworths supermarket, pharmacy, an onsite childcare centre as well as a range of culinary options.
Meriton's newest hotels offer additional touches to ensure guests feel at home, including coffee machines in each kitchen, with complimentary coffee pods and a selection of teas, super comfy king sized beds that each have four king sized plush pillows, an array of Foxtel channels plus an exclusive new skin and haircare range of bathroom amenities.
As with all Meriton Serviced Apartments, there is complimentary WiFi internet in and around the hotel and suites are serviced daily by the housekeeping team.