MCEC has found unexpected ways to utilise the venue while events are on pause.
Liam Neeson. Via Wikimedia Commons
Originally published 5 November 2020: Liam Neeson isn't someone you'd expect to see walking the halls of the Melbourne Convention and Exhibition Centre (MCEC), but if you happened to step foot in the centre now, there's a chance you'd cross paths with the Hollywood actor.
Neeson and a host of international actors are currently on site filming a major Hollywood movie called Blacklight, as part of a new initiative finding ways to utilise the event venue.
In August, MCEC put out a call to clients and stakeholders to submit their 'Uncoventional Ideas' on how to utilise the centre, which has been closed to events since March.
"We can play an important role in the state's economic recovery by using our spaces in new ways, both to bring jobs back to the city and support the wider community," said MCEC chief executive Peter King.
One of the unconventional ideas that became a reality was converting some of the unused halls into a film studio for the production and filming of Blacklight, starring Liam Neeson.
Directed by Mark Williams, the production is expected to generate more than 500 local jobs for cast and crew.
"We are thrilled to shoot at the MCEC as it provides amazing soundstages, some key locations and great production offices," said Williams.
"It's a wonderful Melbourne backlot, ideal for our production needs. And as a bonus, the MCEC team couldn't be more helpful and friendly."
MCEC has also offered up some of its spaces to Guide Dogs Victoria to provide a safe, contained space to train Guide Dogs.
This will help to ensure people with low vision or blindness can continue to receive essential services during COVID-19 restrictions.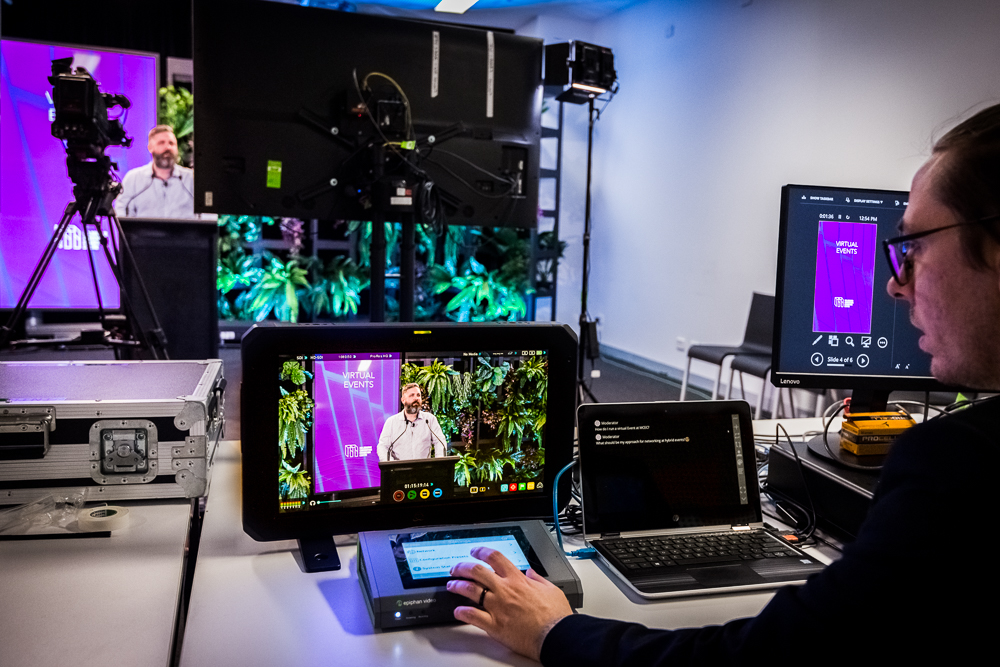 "We have an environment that is accessible and safe for the community to continue to work to their needs," said King.
"In these unpredictable times we need to pull together as a community and be resourceful, and we are looking for opportunities to make sure our wonderful space is being utilised."
Despite the pandemic, events at MCEC contributed $740 million to the state last financial year, compared to $1.1 billion the year prior.
MCEC will continue to explore new uses for the venue, in addition to hosting virtual and hybrid events when restrictions ease further.