The 182-room new build West Hotel Sydney is due for completion by December 2017. Get a sneak peek here.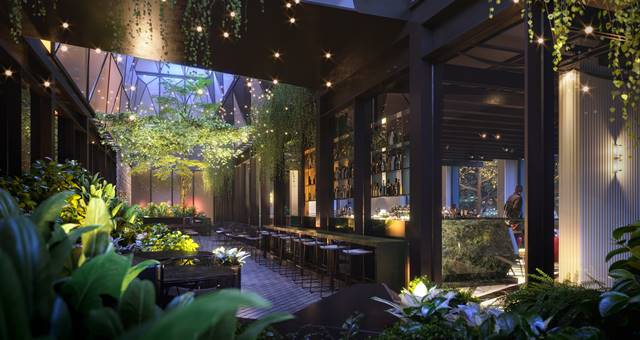 Curio Collection by Hilton has today announced the signing of its first hotel in Sydney.
Located at 65 Sussex Street in the heart of the city, the 182-room new build West Hotel Sydney is due for completion by December 2017.
Designed by Australian Architecture firm, Fitzpatrick and Partners, with interiors by Woods Bagot, West Hotel will have its own distinct character appealing to the curious traveller seeking an authentic Sydney experience.
"As the first Curio Collection hotel in Australia, the signing of West Hotel Sydney is an exciting achievement for us," said, Mark Nogal, global head, Curio Collection by Hilton. "Sydney has an eclectic and diverse mix of people, cultures and experiences – all of which are reflected in this property."
The upscale West Hotel Sydney will offer 182 stylish guest rooms, including four spacious suites; a restaurant and bar; a fully equipped gym; and a private meeting/dining room.
The hotel will also work with a local Sydney florist to create striking, seasonal arrangements and installations.
"The new West Hotel Sydney is a one-of-a-kind addition to our Australia portfolio. We are extremely pleased to once again work with M&L Hospitality on this remarkable new hotel project," said Guy Phillips, senior vice president, development, Asia and Australasia, Hilton. "We look forward to welcoming guests to experience all of the hallmarks of a Curio Collection by Hilton property."
Located close to the new leisure and commercial Barangaroo precinct on the Western corridor of Sydney's central business district, West Hotel has easy access to much-loved local landmarks as well as various shopping, dining and commercial precincts.
The West Hotel Sydney joins 16 hotels open and under development in Australia, including one, which is already managed on behalf of M&L Hospitality.