The hotel is rolling out a series of sustainable initiatives, such as diverting kitchen food waste from landfill and eliminating plastic straws.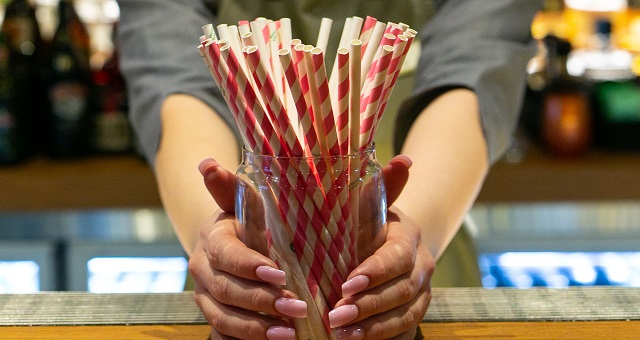 DoubleTree by Hilton Melbourne – Flinders Street has committed to the war on waste by rolling out a series of sustainable initiatives across the hotel.
In an effort to repurpose food wastage, the hotel has partnered with the City of Melbourne's Degraves Street Recycling Facility to divert over 200 kilograms of kitchen food waste from landfill each week.
General manager Gary Lucas says the hotel is delighted to support the initiative as part of Hilton's corporate responsibility strategy, Travel with Purpose.
"Having a world-class, innovative recycling centre just around the corner is an enormous benefit and we're pleased that along with the other restaurants in our neighbourhood, we can make a significant impact to reduce the amount of food waste going to landfill," he says.
Degraves Street Recycling Facility coordinator Niall Haran says it's great to see a shift in attitude by larger companies that understand the waste issues the country is facing.
"We see a lot of small cafes come on board which is always great, but it is particularly inspiring to see larger corporates such as Hilton get involved," he says.
"Their influence sets a new standard of environmental responsibility for hotels and larger brands across the country to follow. It shows that this movement crosses all boundaries and that working together as a community can make a real difference."
In addition to the food waste initiative, the hotel will donate over 140 kilograms of soap to Soap Aid per year and have replaced plastic straws with paper straws.
The hotel has launched a sustainable meetings package, Meet With Purpose, to offer clients more sustainable and environmentally friendly events plus healthy menu options and well-being extras such as yoga and mindfulness breaks.