Brisbane will welcome Australia's first Swiss-Belhotel this October.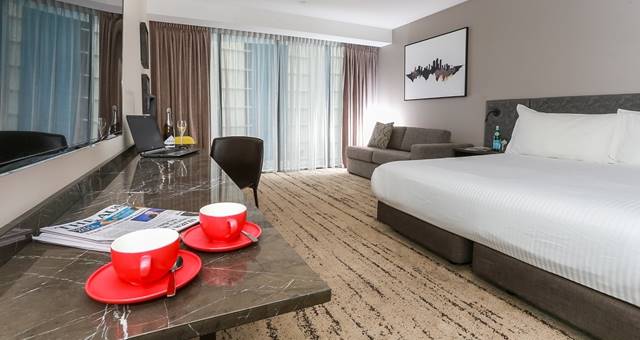 ­
Swiss-Belhotel International chairman and president Gavin Faull said, "We have a unique location with three large and famous children's hospitals nearby which will bring in a special medical and family market.
"We are very close to the Gabba, the international sports ground where Swiss-Belhotel will be well placed to capitalise on many of the international sporting fixtures at that ground. We are also close to the Brisbane CBD – which can be walking distance away – and Swiss-Belhotel Brisbane will be the ideal business hotel for the CBD market," he said.
The full service, 134-room Swiss-Belhotel Brisbane is situated at 218 Vulture Street, South Brisbane, and rooms range from superior rooms to 'Swiss SuperSuites' and interconnecting rooms, many with views of the Brisbane River, city skyline or Story Bridge and Kangaroo Point cliffs.
The stylish, contemporary interiors are designed for comfort and convenience with amenities including full minibars, galley kitchens (in some rooms), marble desk and LED lighting accents.
Hotel facilities include a large corporate lounge, two meeting rooms, an indoor heated swimming pool, in-house gymnasium and secure on-site parking for 40 cars.
Café 63 at Swiss-Belhotel will offer breakfast, lunch and dinner daily from a menu featuring local produce, signature dishes as well as casual options. Cafe 63 at Swiss-Belhotel is an expanded version of the very popular Cafe 63 in Brisbane and there will also be a large bar with evening and weekend entertainment.
Cafe 63 at Swiss-Belhotel will also provide room service and cater for the meeting rooms as well as selling takeaway coffee and meals.