Two hosts, two locations and one engaging event.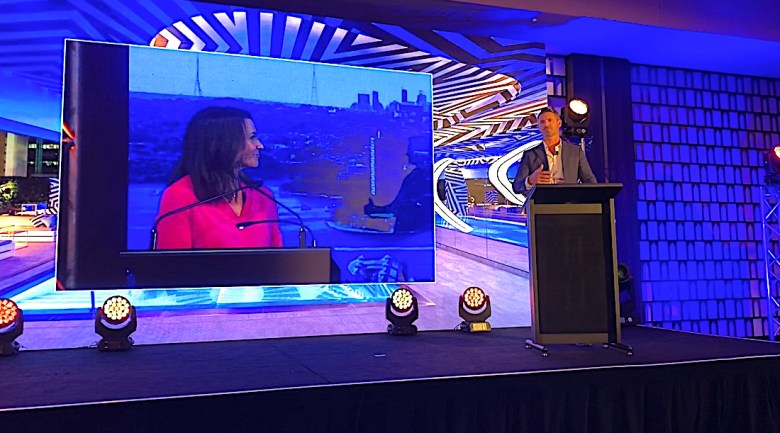 Co-hosts Sofie Formica and Matt Leacy share the virtual stage
Last week, Marriott International unveiled its new Converge meeting and events framework to a hybrid audience across Australia.
The hotel giant commissioned Australian workplace psychologist Dr Michael Carr-Gregg to reimagine its approach to corporate meetings and events and conduct research into the mental health impact of the pandemic.
The research report found connecting in person has never been more important for people's wellbeing, happiness and satisfaction.
In response, Marriott and Dr Carr-Gregg developed a new meetings and events toolkit, titled 'Converge', which promotes the positive impact of human connection and gives delegates the knowledge and strategies to invest in their wellbeing.
Titled 'Converge', the framework centres on eight pillars of wellbeing:
Catch some Z's
Oxygenate the brain
Nutrition
Vision and purpose
Engage mindfully
Random acts of kindness
Gratitude
Experience something new
"Australia may have handled the global health crisis well, but our next challenge will be coming together to help people rebound and develop psychological resilience," said Dr Carr-Gregg.
"Human beings are social animals – we do better, together."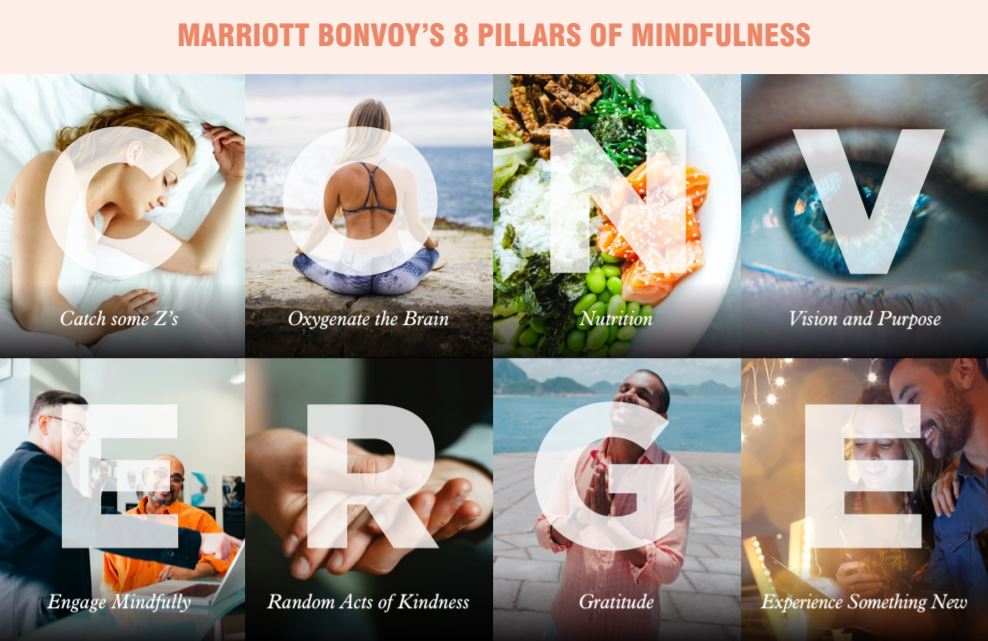 To launch the toolkit to market, Marriott made the bold decision to organise three simultaneous events in Sydney, Brisbane and Melbourne, each to be held in person at a Marriott property.
It was a bold move firstly because often these events can be disjointed if not run well, and secondly, because of the uncertainty that still remains with COVID.
Given the snap lockdown in Victoria, the Melbourne event was unfortunately forced to go fully virtual at the last minute, however delegates continued to gather in person at Sheraton Grand Sydney Hyde Park and W Brisbane for seated dinner events.
But despite the last-minute change of plans, the team forged ahead to deliver an engaging event that lived up to its expectations.
Co-hosting across two cities
In Brisbane, television presenter Sofie Formica hosted the evening, while in Sydney, landscape designer and television personality Matt Leacy took to the stage.
While the two presenters were in different locations, they managed to co-host the event effectively, with only a couple of minor instances where a microphone would go silent, or one host would accidentally talk over the other.
Despite this, the co-hosting format worked really well and helped to bring the two locations together into one cohesive, enjoyable event.
Dr Carr-Gregg also made an appearance on the night, streamed in live from Melbourne where he explained the Converge concept in more detail and answered live questions from both the Sydney and Brisbane audiences.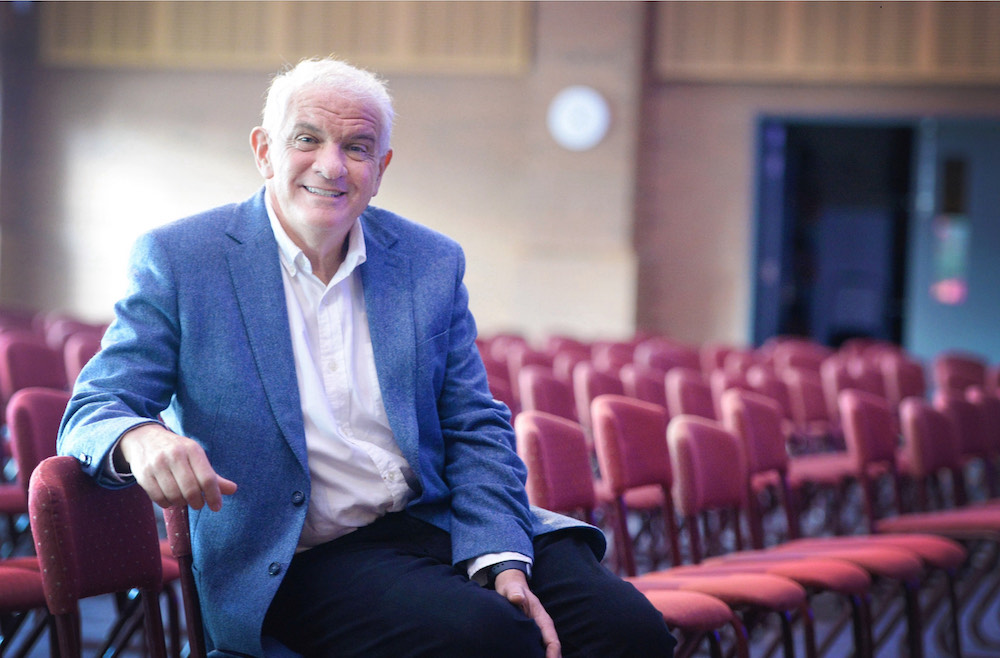 Two locations, one menu
When it came to food and beverage, Marriott ensured continuity by serving the same meal in Brisbane and Sydney, curated by W Melbourne executive chef Jihun Kim.
While printed menus were available at each table, the Marriott team added another touch by broadcasting a pre-recorded interview with Kim to introduce each course.
For an even more seamless experience, just as Kim finished explaining the main course, within seconds it was placed in front of delegates by perfectly timed waitstaff in Sydney.
Proof that human connection is paramount

Marriott's bold move to host three simultaneous events, while forced to adapt at the last moment, really paid off.
In keeping with the premise of the Converge framework and Dr Carr-Gregg's research, the simultaneous in-person events proved human connection really is the cornerstone of the meetings and events industry, as the positive buzz of delegates networking and re-connecting filled the rooms.
The event also showed how far the industry has come in just 18 months, in Marriott's ability to adapt quickly to the ever-changing nature of events we continue to face.