Excited to be back catering for large-scale events again, Laissez-faire Catering wined and dined 900 guests at the 2021 B&T Awards.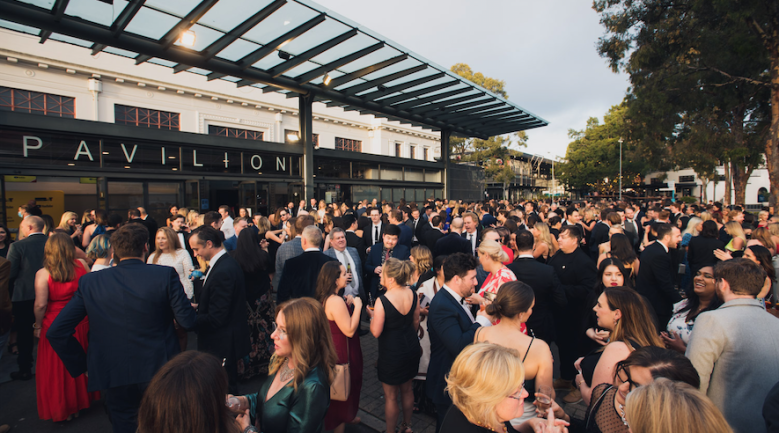 Excited to be back catering for large-scale events again, Laissez-faire Catering wined and dined 900 guests in a lavish gala celebration. Laissez-faire general manager Sara Flaksbard reflects on the fun night and how her team catered for the event in a CovidSafe manner.
Where, when and why was the event held?
The 2021 B&T Awards were held at The Hordern Pavilion in Moore Park, Sydney on Wednesday 10 November 2021. Presented by YouTube, the awards recognise and celebrate the best in the advertising, marketing and media industries. The event was organised by The Misfits media company, who selected us, Laissez-faire Catering, for the second year in a row, to cater for 900 guests at this special gala event.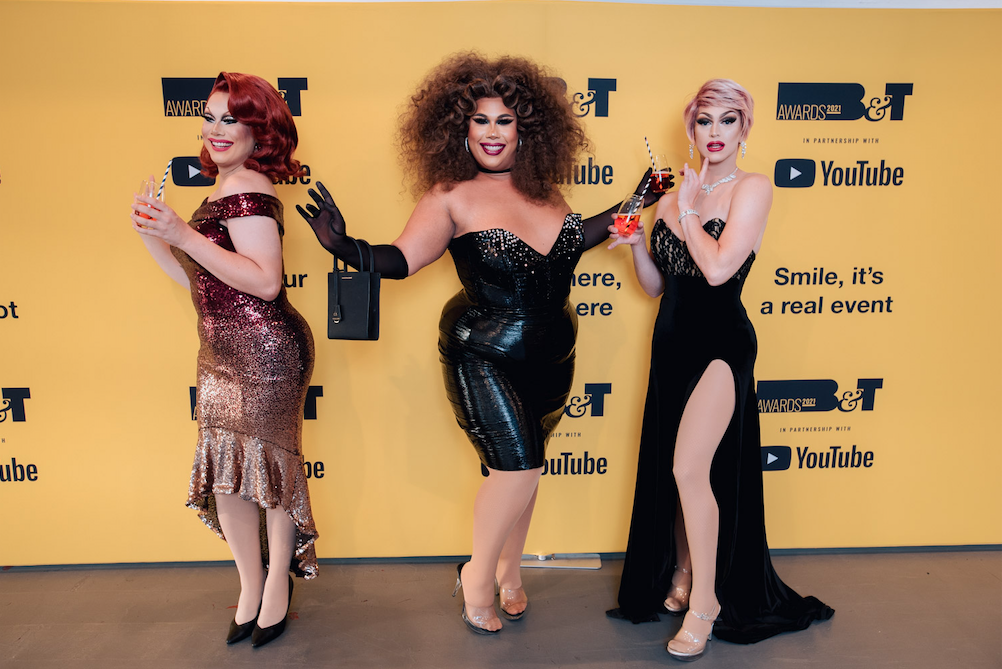 Tell us about the planning and execution of the event
With a long association with our client, we designed an impeccable seasonal and sustainable menu for their event requirements. Our top-class operational management ensured we delivered a delicious food and beverage experience for 900 guests in a CovidSafe manner.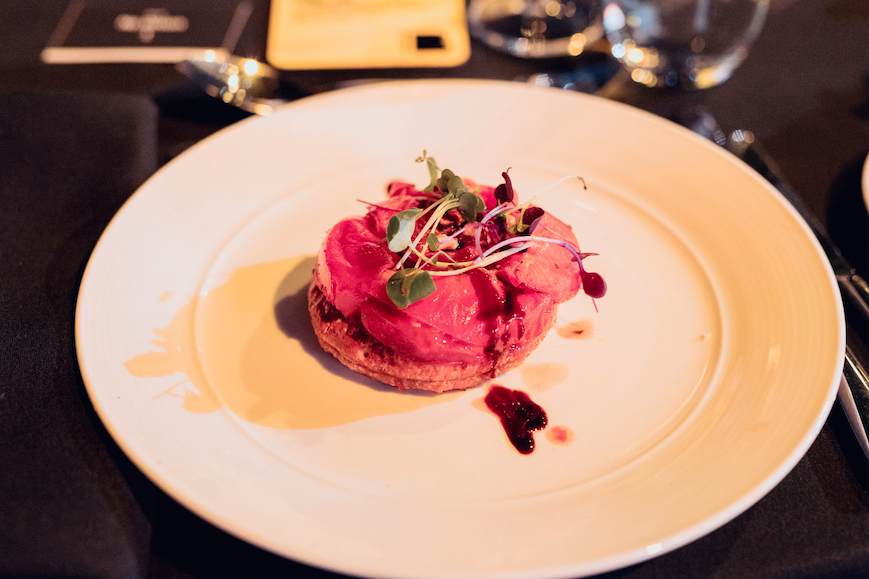 What were some of the highlights of the event?
The guests were so excited to attend a live event and get the opportunity to celebrate together in person. It was clear that confidence in meeting face to face and in larger numbers was starting to grow. People want to meet in person again. The energy in the room was fantastic.
Also, The Hordern Pavilion is such a great venue and team to work with. They are a flexible venue that really knows how to make large events feel intimate and great for numbers of this size.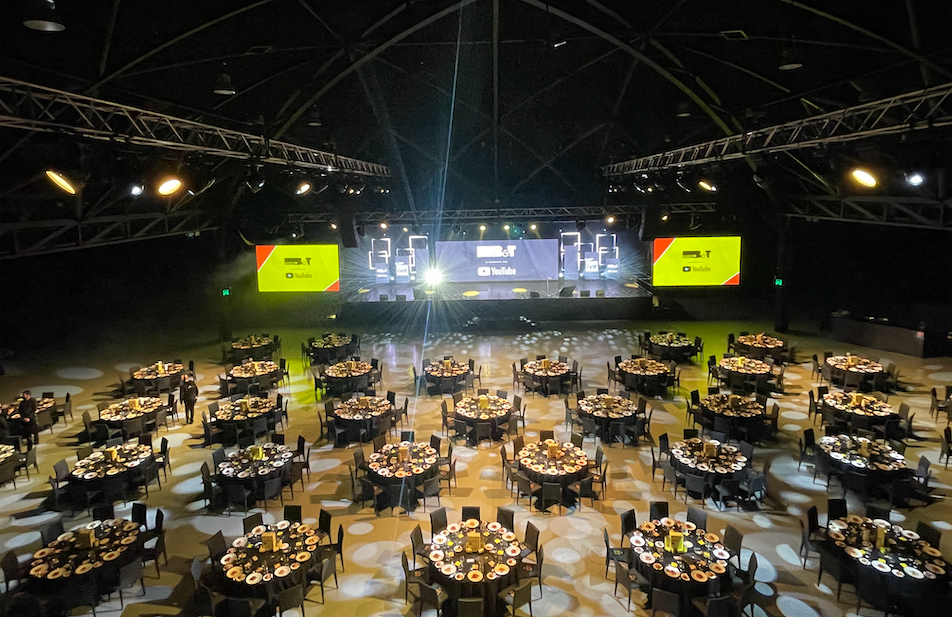 What were the challenges and how did you overcome them?
With the large number of guests required to check-in to The Hordern Pavilion on arrival, we carefully positioned our pre-dinner beverage and canape service to avoid any possible congestion issues upon entry. We worked with The Hordern Pavilion to ensure all CovidSafe compliance measures were met throughout the event.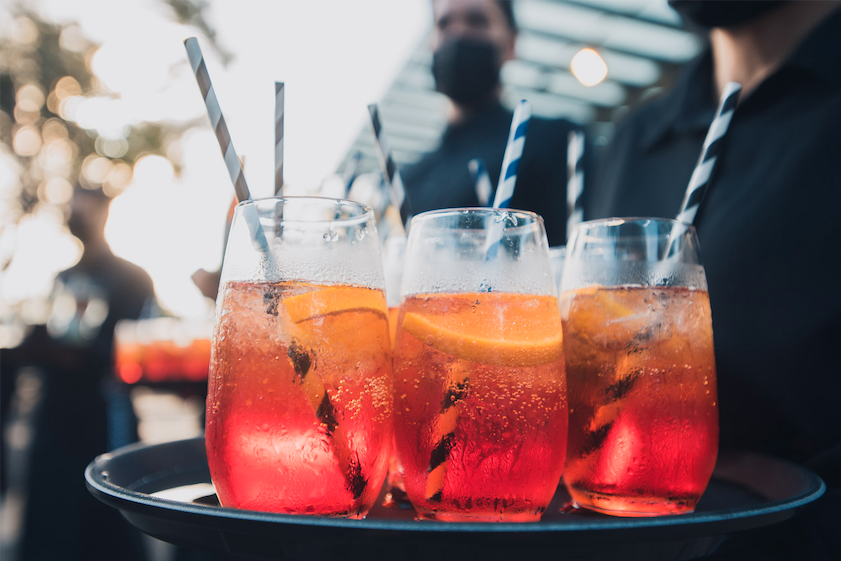 What was the feedback from the client and guests?
The event was a great success and we are thrilled to be back catering for events of this size again.
The Misfits' event manager, Riin Rohenberg said: "We didn't give it a second thought to get to work with Laissez-faire Catering again in delivering this event. So flexible with any last-minute plan changes, they just make it happen. Laissez-faire Catering managed all aspects of the catering and compliance requirements with the venue from end to end, which took the pressure off."
We thrive on catering for events of this size – and we've missed them! It's heart-warming that returning clients like The Misfits come back to us so that we can build on the creativity and innovation year on year. Ultimately giving their guests a new event with the same high-quality food and beverage experience they trust. To commemorate this event, we made a video of the back of house operations, take a look at our video here: