Plans to skill up event professionals ahead of targeting international conferences.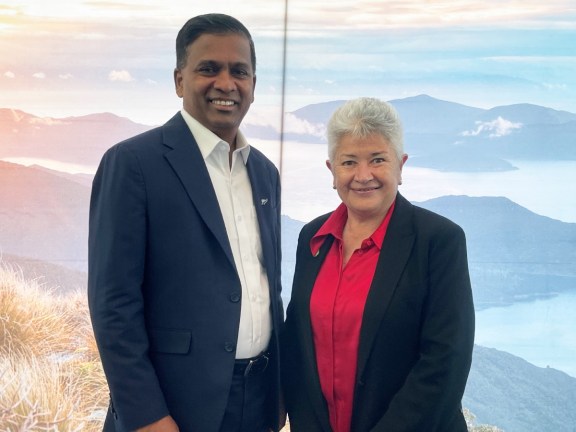 ICCA CEO Senthil Gopinath and Tourism New Zealand Business Events Bid Manager Leonie Ashford celebrate the renewal of the ICCASkills partnership.
International business events professionals can apply to take part in a training hub in New Zealand next year.
The three-day intensive in-person ICCASkills training event to be held September 2024 will focus on market changes, bidding, planning, management and promotion.
Tourism New Zealand General Manager NZ & Business Events, Bjoern Spreitzer, said the business events industry is maturing.
"We want to support the sustainable growth of our industry and help educate and develop the best business events professionals in our region," he said.
"Encouraging professional development ensures the expertise of our people is recognised at a global level and helps to elevate New Zealand's event standards."
Established by the International Congress & Convention Association, ICCASkills is the only globally recognised professional accreditation for every sector of the business events industry.
The in-depth curriculum has been developed by industry experts, including business leaders, academics and ICCA members, and is delivered through on-site and online learning environments.
ICCA CEO Senthil Gopinath said ICCASkills champions real-world learning and growth.
"Positive feedback about the know-how and effectiveness of our expert instructors again shows the tangible value of attending courses designed for our industry, by our industry," he said.
Tourism New Zealand will also continue its ICCASkills scholarship programme, offering New Zealand business events professionals the chance to undertake the certification, sharing costs with the scholarship recipient's employer.