Future Events Lab app promises live streaming, interaction, personalisation and analytics.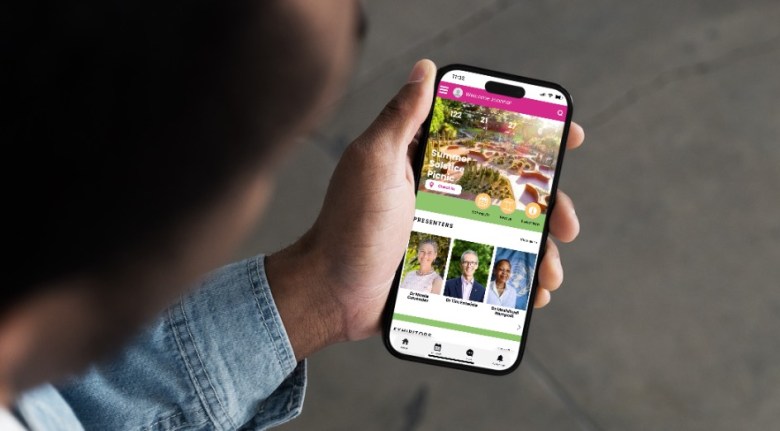 Functions include event countdowns, scan entry or registration, in-session live chats and polls.
Melbourne-based tech company Future Events Lab has launched a new mobile event app which aims to deliver more seamless, immersive, and memorable experiences that will redefine how organisers and attendees connect and engage with events, forums, exhibitions and conferences.
Future Events Lab is a collaboration between event and video production company JT Production Management and Brisbane-based tech solutions agency Cedar Street.
Director and Founder of Future Events Lab, Julia Truong, said the application plans to redefine how professional events are planned, delivered and experienced.
"Our goal is to make participating in events more inclusive, intuitive and engaging than ever," Ms Truong said.
"We aim to give event organisers and attendees full control and accessibility to every element of their program to optimise and maximise the event experience."
The mobile app has been designed to be user-friendly and fully customisable but still comes with support from an in-house technical team for assistance during events.
Some of the app functions include event countdowns, scan entry or registration, in-session live chats and polls, private chat, push notifications and announcements and search.
Attendees can watch live sessions or videos while interacting with speakers and fellow attendees in real time while interactive maps can be used to explore venues and spaces with floor plans and navigation.
Personalised scheduling can build tailored itineraries using calendar integrations while custom profiles can be built to add presenter, exhibitor and attendee biographies with social media integrations.
Analytics are used to measure the success and effectiveness of your event using in-app data and analytics which Future Events Lab said will allow for more informed decisions.
"We are committed to continuously learning, improving and evolving our products and services to not only keep up, but stay ahead of ever-changing client and industry needs," Ms Truong said.
"While the Future Events Lab app was primarily created to support virtual and hybrid events, its features and capabilities are proving to be just as valuable for live in-person events too."