MEA, EEAA and BECA leaders gathered to discuss where the $50 million will go and what's next for the industry's recovery.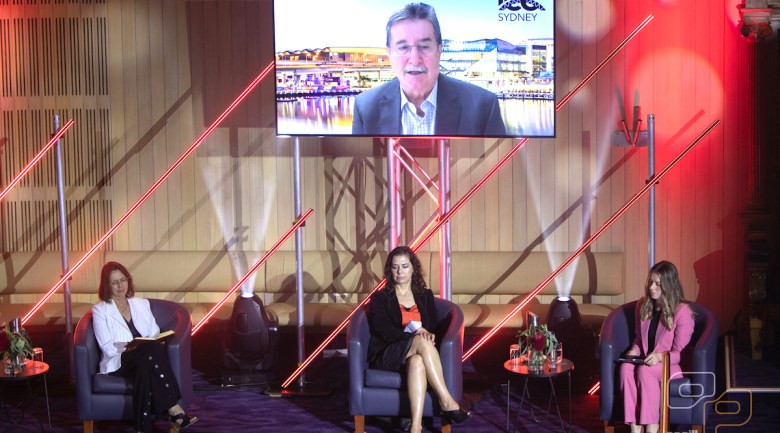 Industry leaders revealed more details of the "enormously welcome" $50 million business events fund, announced by the Prime Minister earlier this month.
Robyn Johnson, CEO of Meetings and Events Australia, Claudia Sagripanti, chief executive of the Exhibition and Event Association of Australasia, and Geoff Donaghy, deputy chair of Business Events Council of Australia (BECA) took part in a panel discussion at Events Uncovered last Thursday to discuss the fund.
Presenting to 80 in-person delegates and hundreds of virtual attendees, the three industry leaders discussed the fund and the impact it will have on the sector.
With BECA now working closely with government to establish guidelines around the funding, Donaghy shared what the council knows so far about the $50 million.
"The things we do know is it will apply in the first instance for events in 2021," he said.
"It's for the full spectrum of business events, whether that's conventions, conferences, corporate meetings, incentives or exhibitions.
"What's being worked out now is how that money will flow, and the grants range from $10,000 to $250,000 on a dollar-for-dollar basis, how they will then flow through to the all the participants to drive those events and to get that business happening and get that confidence happening as well."
Along with the funding, Donaghy said the industry is pleased to see the "incredible recognition" for business events and its contribution to the economy and the knowledge economy.
Both Sagripanti and Johnson said they are keen to see the flow-through benefit the fund will have on the industry's supply chain.
Other topics covered during the panel included attracting and retaining skilled event professionals within the industry, discussion around current state border restrictions and rebuilding confidence among business events.
Watch the full panel session from Events Uncovered below: