Organisers say the industry has been 'overwhelmingly supportive' of the decision.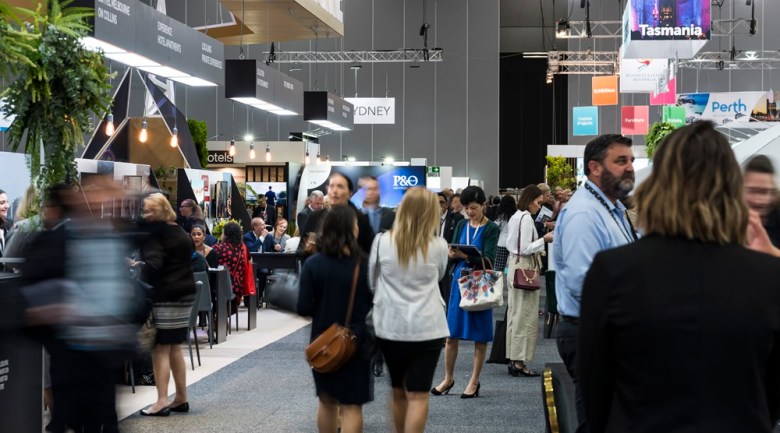 The business event industry's annual gathering, Asia Pacific Incentives and Meetings Event (AIME), has officially been cancelled for 2021, organisers Talk2 Media & Events confirmed today.
The exhibition and conference was set to take place in Melbourne from 15-17 March, as well as virtually through the new AIME Online platform.
In a statement, the AIME team said ongoing travel restrictions and border closures as a result of COVID-19 were a key factor in making the decision.
"Several options were explored to get this global event happening in 2021, but unfortunately the difficult decision has been made to cancel the event," the statement read.
"Like many other event organisers, we face the challenges brought about by international and domestic travel restrictions despite healthy interest for the event from exhibitors and buyers.
"As the past year has shown, it's difficult to predict if border closures will be required to slow the spread of future outbreaks.
"We wholeheartedly supported the move to a hybrid format to ensure AIME continued to offer international and local buyers access to the best exhibitors from around the globe. Yet we believe a fully virtual event would remove the live, in-person element – which is the essence of AIME.
"Along with our partners and suppliers, we have poured our hearts into this year's event. But we are resilient, we are adaptable and we will bounce back with AIME2022 to be bigger and better."
New dates have been announced for next year's show, with the next iteration of AIME taking place on 21-23 March 2022.
Matt Pearce, CEO of Talk2 Media & Events, said the event could not go ahead in "good conscience".
"As difficult as it is to cancel, we cannot in good conscience stage an event that devalues the quality of experience or accessibility of AIME in delivering meaningful interactions for exhibitors and visitors, alongside subsequent appointments with our international networks," he said.
With support from the Melbourne Convention Bureau, the AIME team has begun contacting attendees to manage bookings and event refunds.
Melbourne Convention Bureau CEO Julia Swanson said the industry has taken the news well.
"The feedback so far has been overwhelmingly supportive of our difficult decision, as the team at Talk2 Media make their way through contacting every single one of AIME's buyers and exhibitors to update the latest developments and provide support in managing arrangements," she said.
"It's a real testament to our industry and we're looking forward to delivering an even bigger and better show in 2022."