The countdown to AIME is underway with a number of new and exciting initiatives coming in 2024.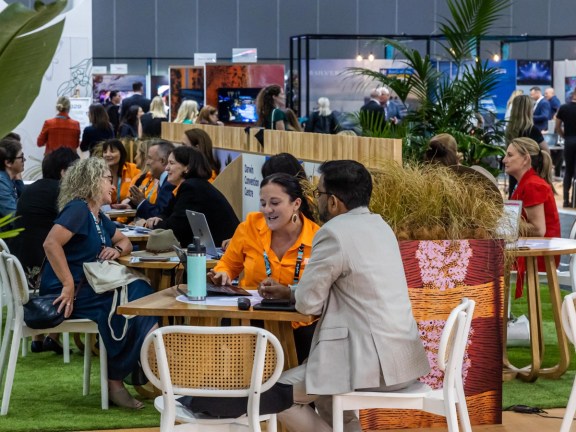 AIME 2024 has opened its visitor registration and announced details of its highly anticipated Knowledge Program event to be held at the Melbourne Convention and Exhibition Centre in February.
AIME delivers the platform for connecting buyers with world-class exhibitors. The event propels industry leaders into an immersive space of learning, growth and development.
Across three vibrant days, visitors will spend as much time as they need on the showfloor, connecting with over 400 exhibitors including Australian venues and a number of boutique event and tech suppliers.
The Knowledge Program is attended by Hosted Buyers, Media, Exhibitors and Visitor Buyers who upgrade their ticket, but opportunities for education continue for all attendees on the following days, with the Ideas Academy presented by Spice Magazine.
Pre-register to attend AIME 2024 here. Visitor Buyers can upgrade their tickets to attend the Welcome Event and Knowledge Program at a later date.