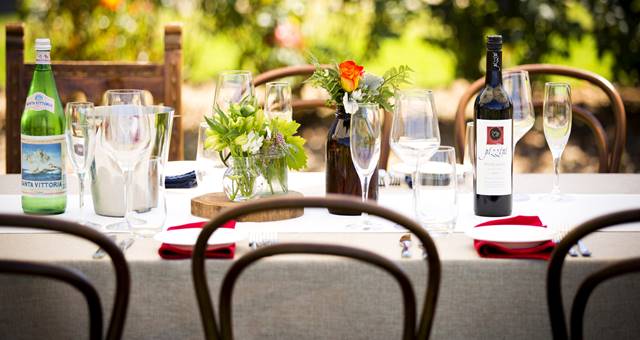 Incentives company Ultimate Winery Experiences Australia represents 21 noteworthy Australian wineries located in five states including Vic, NSW, Tas, WA and SA.
Here's our pick of the top five winery experiences in Australia.
Italian varietals at Pizzini Wines, King Valley, Victoria
Located a 3-hour and 15 minute drive from Melbourne, or a one-hour and 20 minute drive from Albury Airport, Pizzini Wines is famous for its Italian varietals.
Ultimate experience: Private Italian Cooking School
Following morning tea with Katrina Pizzini at the cellar door head into A tavola! Cooking School where Katrina will lead a class, sharing the secrets to preparing traditional Italian style dishes. Taste exciting Italian wine varieties including Sangiovese, Nebbiolo and Canaiolo as they age in barrels, and then enjoy an Italian style lunch with your choice of wine – anything from a fresh Prosecco to an aged Nebbiolo from the family's reserve range.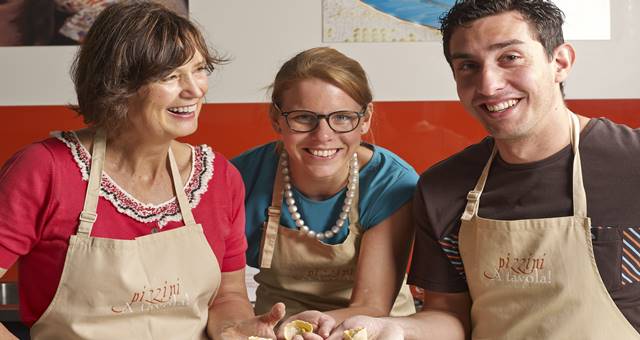 Award-winning Australian sparkling at Josef Chromy, Tamar Valley, Tasmania
Located a two-hour and 20 minute drive from Hobart, Josef Chromy makes sparkling wine that gives the world's best Champagnes a run for their money.
Ultimate experience: Go Behind the Label
Go behind the label and explore the winemaking process from grape to glass. Taste some wines in their unfinished state before heading to the cellar door for a two course lunch of Tasmanian produce matched with Josef Chromy wines.
Big reds at St Hugo, Barossa Valley, South Australia
Located a one-hour drive from Adelaide, St Hugo is located in one of Australia's oldest wine regions.
Ultimate experience: Past, Present and Future
Enjoy an exclusive Past, Present and Future wine tasting of six wines, where guests delve into back, current and yet-to-be released vintages of St Hugo's wines.Tour the vineyard, inspect cork trees and try your hand at extracting wine directly from the barrel. Complete your experience with our four-course degustation lunch, matched to St Hugo wines.
New and old school Chardonnay at Vasse Felix, Margaret River, WA
Located a three-hour drive (or a 50 minute flight) from Perth, Margaret River is known as one of Australia's top gourmet destinations.
Ultimate experience: The Epicurean Tour
This tour takes guests behind the scenes on winemaking, sharing unique historical insights into the region and all facets of wine production at Vasse Felix, followed by a tasting of the wine collection. After the wine tasting, enjoy a three course set menu, paired with wines. Finally, select a bottle of Vasse Felix Premier wine to take away and share with friends and family.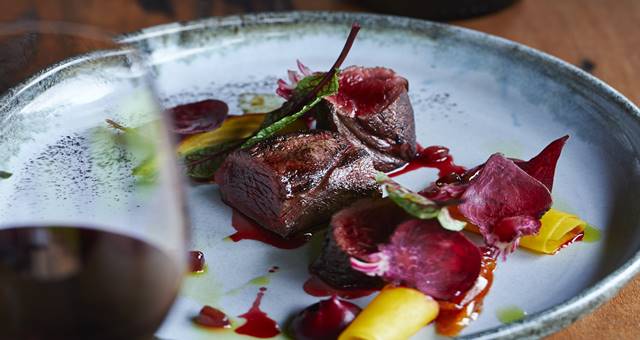 Cool climate reds at Moorilla Estate, Hobart, Tasmania
Located a 20-minute drive from Hobart, Moorilla Estate is the winery on the property adjoining MONA (Museum of Old and New Art).
Ultimate experience: Moorilla's Posh-As Day at Mona
Take the MR-1 Fast Ferry from Hobart to Mona. Travel in style in the fully-catered 'Posh Pit'. Upon arrival, explore Mona's collection. Take a private behind-the-scenes tour of the winery and vineyard before enjoying a tailored tasting of Moorilla's Praxis and Muse Series. Afterwards, enjoy a two-course lunch at The Source Restaurant matched wines from Moorilla's benchmark Cloth Label and Muse Series.
Read the full article by clicking here.