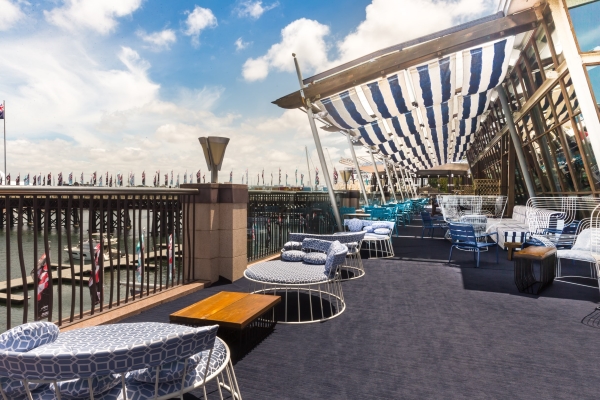 With a Michelin Star Executive Chef on board and an all new menu, things are HOT at Café del Mar this winter! We invite you to contact us to discuss your event needs and join us for lunch with our Functions & Events Manager to experience a tasting of our delicious new dishes for yourself. The new menu direction carries over to a range of all new canapes, and our new signature desserts add an element of theatre and excitement to an event!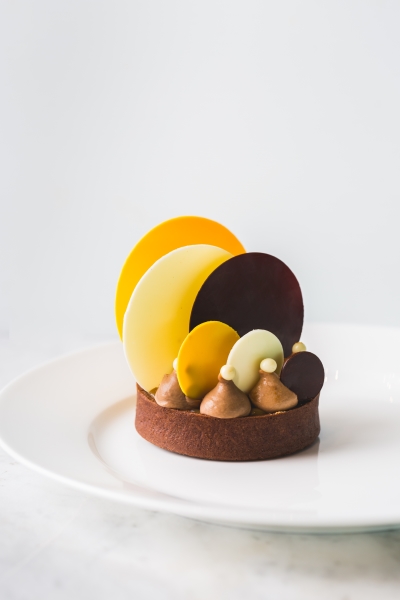 Located on the Rooftop Terrace of Cockle Bay Wharf (City side of Darling Harbour), just a few minutes walk from the International Convention Centre (ICC) and premium hotels, Cafe del Mar is the perfect venue for your meetings, functions and events of all sizes and occasions.
Café del Mar boasts an enormous wrap around Terrace with Rooftop Bar, panoramic water views of Darling Harbour, and stylish Mediterranean décor. The inside Main Dining Room and Private Dining Room are airy and versatile during the day, and warm, rich spaces in the evening. With high ceilings, floor to ceiling glass windows and designer interiors the Main Dining Space is perfect for launches, networking events, awards dinners and large dining functions.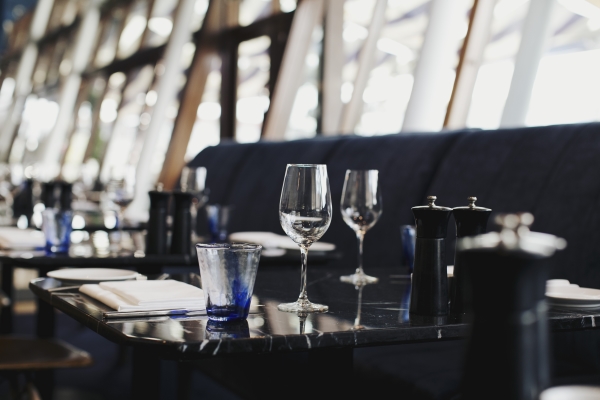 Café del Mar
Rooftop Terrace, Cockle Bay Wharf
Sydney
Vadawn Buhler- Functions & Events Manager
+61 2 9267 6700
[email protected]
www.cafedelmar.com.au
www.instagram.com/cafedelmarsyd
www.facebook.com/cafedelmarsydney