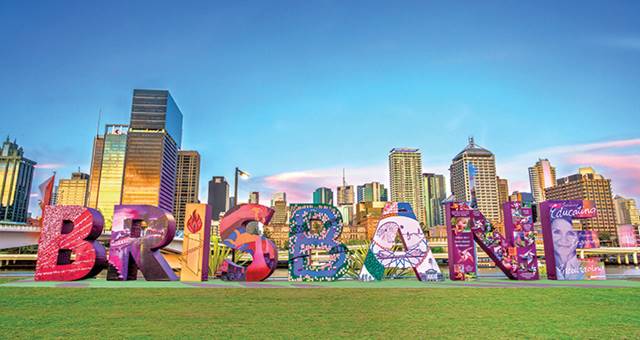 Plans for Brisbane to develop a $158m cruise liner terminal could be given the go ahead if the Australian Competitions & Consumer Commission (ACCC) allows arrangements proposed by the Port of Brisbane and Carnival Cruise Line.
Both parties are seeking approval for an agreement, under which Carnival will pay a fixed yearly amount to the Port over the term of the 15-year deal.
The deal also states that, in return, Carnival will receive preferential berthing rights at the new terminal, including 100 "Foundation Berthing Days" a year, which allow the cruise line company to have first pick of 100 days a year at the terminal, up to a maximum of four days a week.
ACCC Commissioner Roger Featherston said:
"A new dedicated cruise terminal in Brisbane, capable of berthing the increasingly popular 'mega' cruise ships, would be a real public benefit  to the community as this is infrastructure that is currently lacking in Brisbane.
"Of course, the ACCC recognises that commercially, having a foundation customer helps to underwrite the projected $158 million investment for the Port of Brisbane to build the new terminal. But, we do have concerns about aspects of the agreement, particularly in relation to the four days a week Carnival is proposed to have preferential access to the terminal. This may limit or prevent competition from other cruise liners wishing to dock at the terminal in Brisbane during the peak summer cruising season."
The ACCC is also concerned with the prospect of Carnival being granted a right of first refusal over a possible future second berth at the terminal, which could block other cruise operators from being able to offer alternate cruise options to consumers in Brisbane.
A Brisbane Marketing Sepokesperson told Spice News: "Brisbane Marketing are supportive of the development of the new International Cruise Terminal as a key piece of infrastructure, to ensure Brisbane can grow its share of the lucrative cruise market."
Tammy Marshall, Managing Director of tourism and hospitality consultancy The B Hive added that the new cruise liner could be good news for surrounding incentive destinations, as well.
"This is a positive development for the cruise industry and for the city of Brisbane that will ensure continued growth of Australian cruising, with Sydney almost at capacity during peak periods. The port of Brisbane development opens up access to more ships and the potential to grow the fly/cruise market with seven night track itineraries to the Great Barrier and the Islands."
The Port of Brisbane and Carnival Cruise Line have until April to make amendments to their proposal, following the ACCC's comments.