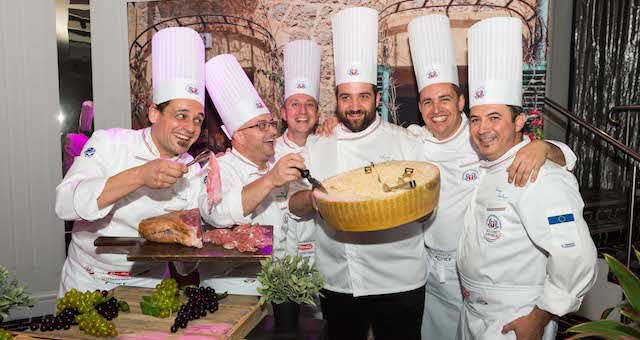 Six Italian chefs joined forces to produce a menu showcasing regional Italian cuisine at the opening party of the Sydney Italian Festival.
The Italy on a Spoon event brought together seasonal fare matched with Italian wines, and kicked off the week-long festival being celebrated in restaurants, cooking schools and specialty stores throughout the city.
Hosted by the Italian Trade Agency, Sydney Italian Week started on Monday November 20 and runs until Sunday November 26, 2018.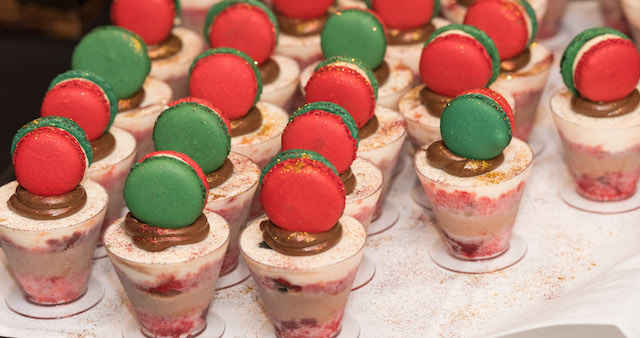 The ticketed event took place at Doltone House, Jones Bay Wharf, Sydney
Some of the dishes on the menu included rigatoni oxtail ragu, monkfish and risotto alla Milanese con osso buco.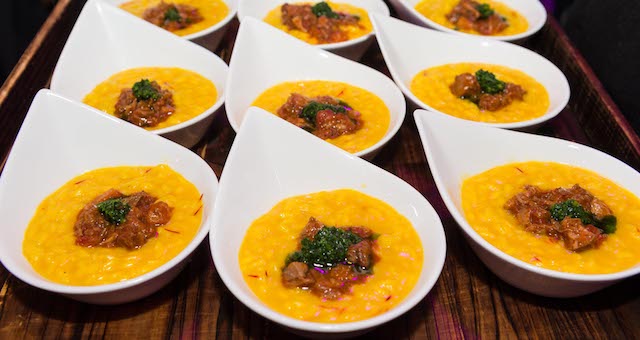 The chefs in the line-up included Andrea Tranchero from Barilla Australia, Michele Laiso from Oliveto Restaurant & Bar, Salvatore D'Alterio from Ristorante Isola D'Ischia, Fabio Dupretti from Ristorante Unico and Luca Ciano, who produces his own Italian sauce range.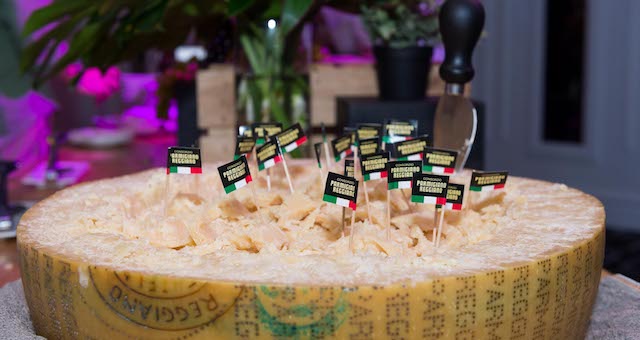 The Sydney Italian Festival is part of a month-long global festival celebrating Italy, World Week of Italian Cuisine, which is being celebrated with more than 1000 events in 105 countries.