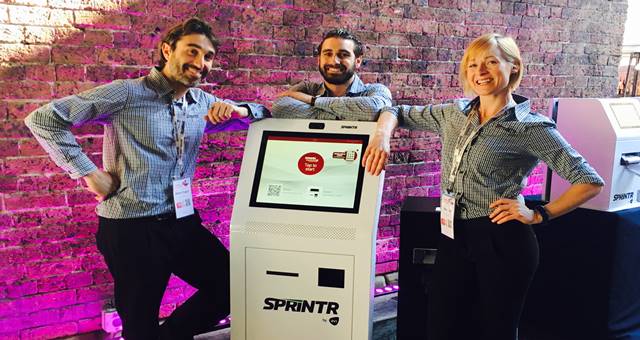 Only a year into its launch, registration and event app service provider Sprintr by AV1 has been announced as a finalist in the Best Event Technology category of the Spice Magazine Hot 100 Services and Suppliers for 2017.
After first disrupting the market in July 2016, Sprintr by AV1 has enjoyed huge success with corporate event organisers around Australia welcoming its products that save them time and enhance their experience and that of their delegates.
Since then, Sprintr by AV1 has innovated further, introducing the Sprintr Lite kiosks and designing even more compact full-size kiosks that combine all elements into the one free-standing unit.
The new kiosk design is exclusive to Sprintr by AV1.
"The kiosks have been so popular, particularly amongst PCOs, EAs and venues. They're a real game-changer for onsite registration," said Sprintr by AV1 Production Manager Jonathan Granek.
"The days of a registration desk with pre-printed name badges are long gone. The industry wants innovation and increased engagement, and that's exactly what we're providing."
Sprintr by AV1 client Stephanie Sandbrook of The Eventful Group stated "the Sprintr kiosks are intuitive and fast, so we can focus more on meet and greet".