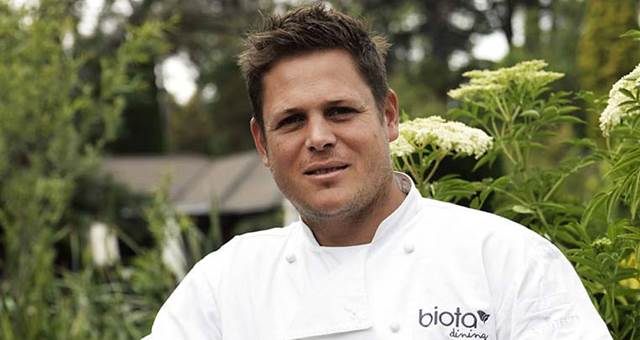 James Viles, chef and owner of two hatted Biota Dining and Rooms in Bowral, has joined Fresh Catering as consultant chef.
Biota's focus on sustainability, local produce and botanical ingredients will now be available to Fresh Catering clients when they book the James Viles signature four course menus and interactive culinary installation.
Each dish uses organic produce, artisanal ingredients and propagated and foraged botanicals to bring paddock, plant and plate closer together, allowing guests to experience Biota Dining's celebrated cuisine.
The interactive installation that goes along with the menus is called 'The Pear Tree'.
'The Pear Tree' features sheets of dried pear paper hanging from the branches. Guests are invited to pick a leaf from the tree and a chef will add some Pecora Dairy cheese to each piece for a remarkable sensory experience.
Image credit: James Loucas for Biota Dining.