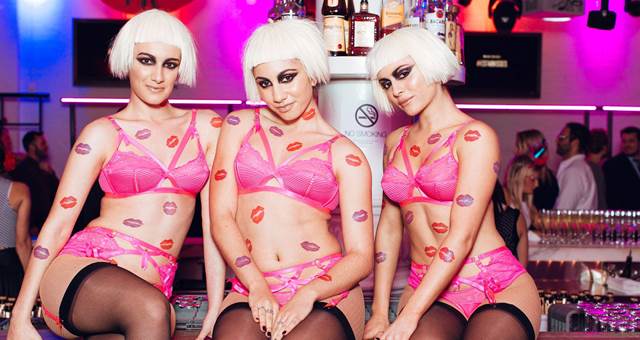 Justine Hemmes and his team threw a sensational party to celebrate 15 years of Establishment.
Merivale's 'Meritales' blog stated,"To say Establishment's annual birthday party is always a highly anticipated event would be something of an understatement. So it was hardly surprising that when the invite went out to Establishment's 15th birthday party RSVPs were at capacity within a matter of hours. Luckily, the party more than lived up to the hype. Think a room adorned with inflatable kisses, pumping music, sexy dancers and Plymouth gin cupcakes and cocktails. Not to mention a show stopping neon body paint dance performance."
Check out Event in the Spotlight on the homepage for more pictures.