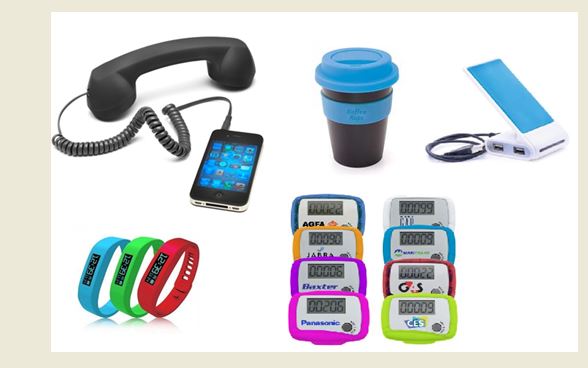 Spice caught up with Lisa Wood from Events Plus Promotions to find out what's trending in gifts this festive season.
What's hot: Gadgets like phone chargers, tech products, retro items, re-usable coffee Keep Cups and themed gift packs.
What's hip: It's hip to be retro. Choose colour. Stand out and be memorable with things like a branded Rubik's cube or old fashion phone handset
for smart phone.
Link it: Connect your message with a product item (i.e. a pedometer to 'Step into the New Year').
Love it: Spend time creating a stand-out concept  and then use that logo or concept or colour scheme regularly to enhance the brand recognition of your organisation at any event. Themed and branded concept packs that include things like a hat, waterbottle, sunscreen, towel and bag work really well.
Hot Tips: People want products to challenge and entertain them like Fitbits and frisbees. Engagement is crucial. Things that do are more fun than things that don't (and get thrown in a draw).
Did you know? 91% of people have at least one promotional product in their kitchens. 74% of people have at least one promotional product in their office. 76% recall the name advertised on their product.