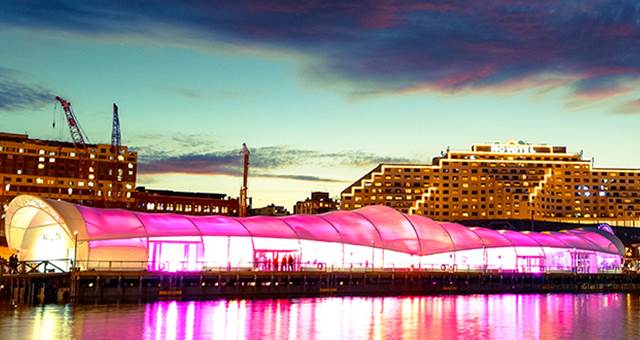 In a big win for the new venue, the Australian Federation of Travel Agents (AFTA) has announced that it will hold its 2015 awards function at the newly opened Dockside Pavilion.
The National Travel Industry Awards (NTIA) gala event will take place on July 18, 2015 AFTA will be introducing a number of new and exciting additions to the award categories and the evening itself, with details to follow over the coming weeks.
AFTA Chief Executive Jayson Westbury said, "We are thankful for Qantas Airways continued support and today, are pleased to formally announce the Dockside Pavilion Darling Harbour as the venue for next year. AFTA places the NTIA as one of our most important activities in a business travel calendar and as NTIA grows and becomes more valuable to the industry every year we see the importance of a strong and appropriate awards program."
Planning is already underway for the 2015 AFTA NTIA and more detail of new categories and other aspects of the NTIA will be announced in the coming weeks.