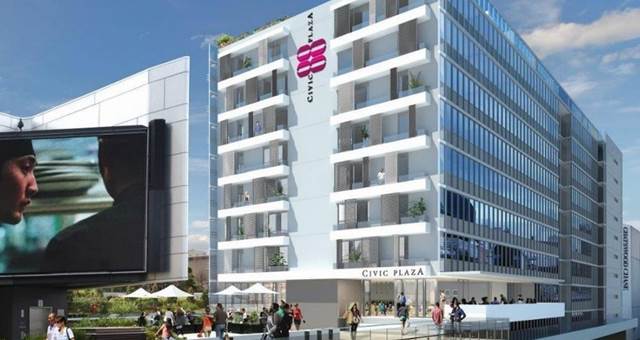 Construction of the Civic Plaza serviced apartments in Chatswood has begun adjacent to the The Concourse.
The 11 storey, 212 serviced apartments and function rooms will have a tavern and boutique retail in the lower floors.
The apartments will provide delegates with an on-site accommodation option for conferences held at The Concourse. The serviced apartments will also attract people attending live performances at The Concourse and general visitors to Chatswood.
The addition of the serviced apartments to The Concourse will increase the function offering of the site and see it host larger, multi-day conferences and events that require accommodation for their attendees.
Completion of the apartments is scheduled for March 2016.