Few artists have ever dared capture the essence of David Bowie and fewer still have been able to make him accessible to today's audiences...until now!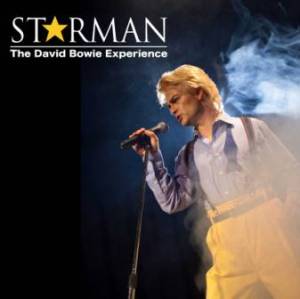 David Bowie – the world's original 'Starman' – shocked, rocked and rolled his way into music history, changing the face of popular music forever! For the first time on the corporate stage, and brand new to Australia, Lovegrove Entertainment proudly presents "Starman – the David Bowie Experience". Audiences crowd the dance floor the minute they hear all-time favourite Bowie hits from 'Ashes to Ashes' to 'Ziggy Stardust'.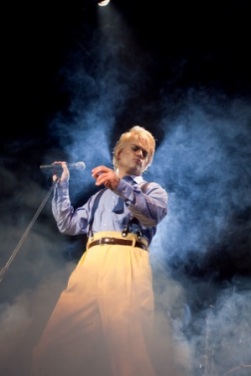 Starring Darryl Lovegrove as David Bowie – (well known for the world renowned corporate entertainment phenomenon "The Three Waiters" and the 2011 Australian Event Awards 'Entertainer of the Year' finalist "The Leading Men") Lovegrove is an award-winning vocalist widely regarded as one of Australia's great rock voices. Starring as Jesus in "Jesus Christ Superstar" alongside Jon Stevens and Deni Hines for almost two years, he won critical praise as John Lennon in "Looking through a Glass Onion", toured with Aussie rock legend Glenn Shorrock in the Lennon-McCartney concerts of "Let it Be" and performed with original members of kiwi superstar band "Split Enz" in ENZO.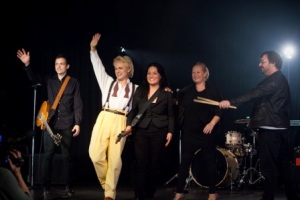 "Starman" is impressively backed by some of the country's most respected musicians and expertly arranged by Christine Anu's Musical Director and keyboardist – Barbara Griffin.

There'll be no space left on the dance floor the minute audiences hear all time favourites Let's Dance, China Girl, Fame, Heroes, Jean Genie, Rebel Rebel, Space Oddity, Modern Love and a never-ending list of Bowie hits..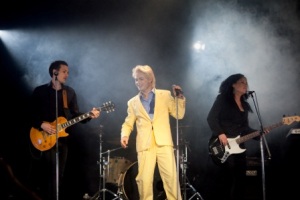 Watch the Starman promo video
For further information, please contact
Darryl and Andie Lovegrove
Lovegrove Entertainment
(02) 9907 0307
M: 0415 797 252
www.darryllovegrove.com