Amora Hotel Brisbane presents a central city location with space for up to 180 guests, a spacious porte-cochére, multiple pre-function spaces and numerous break-out rooms to complement your memorable night.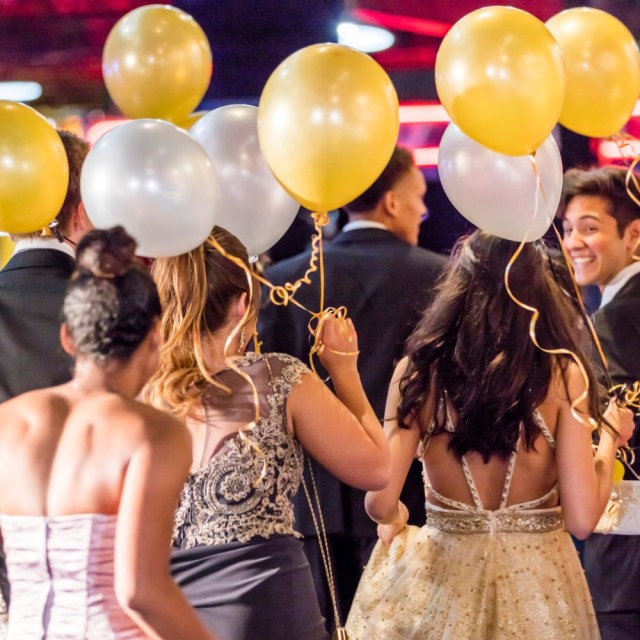 Celebrate your school formal at Amora Hotel Brisbane, featuring a central city location with 11 spaces, including our Lawson Ballroom, which can cater for up to 180 dinner guests when combined with a dance floor.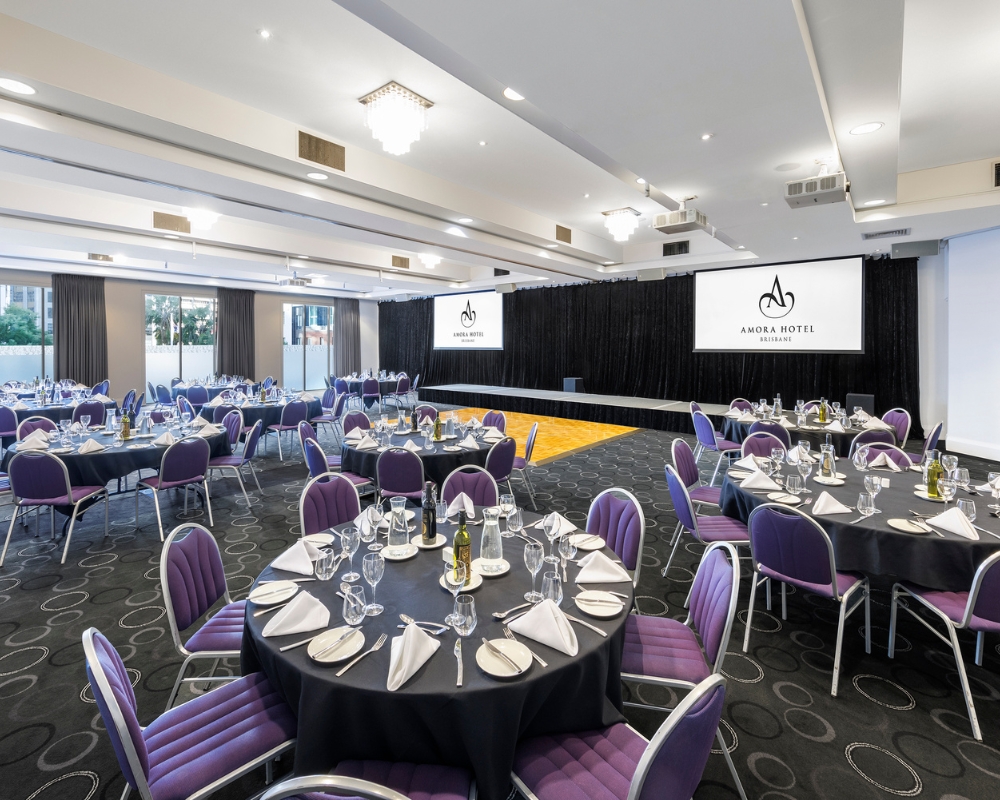 Your students will arrive in style, alighting from their transportation at our spacious porte-cochére, making their way through the lobby area to our atrium staircase to have their photos taken and mingle in the pre-function lounge. Start your evening with our mocktail enhancements, tailored to the theme of your formal. Indulge in a two or three-course plated dinner while you celebrate the senior cohort's achievements and experiences. Dance the night away while we ensure you have a thoroughly memorable school formal.
Select from our customisable packages, which we have carefully curated to ensure seamless planning for your school formal. No two formals are the same, so we tailor our events and enhancements to suit your requirements.
You will receive assistance from our dedicated event planners, who will work with you to ensure your formal is a unique occasion.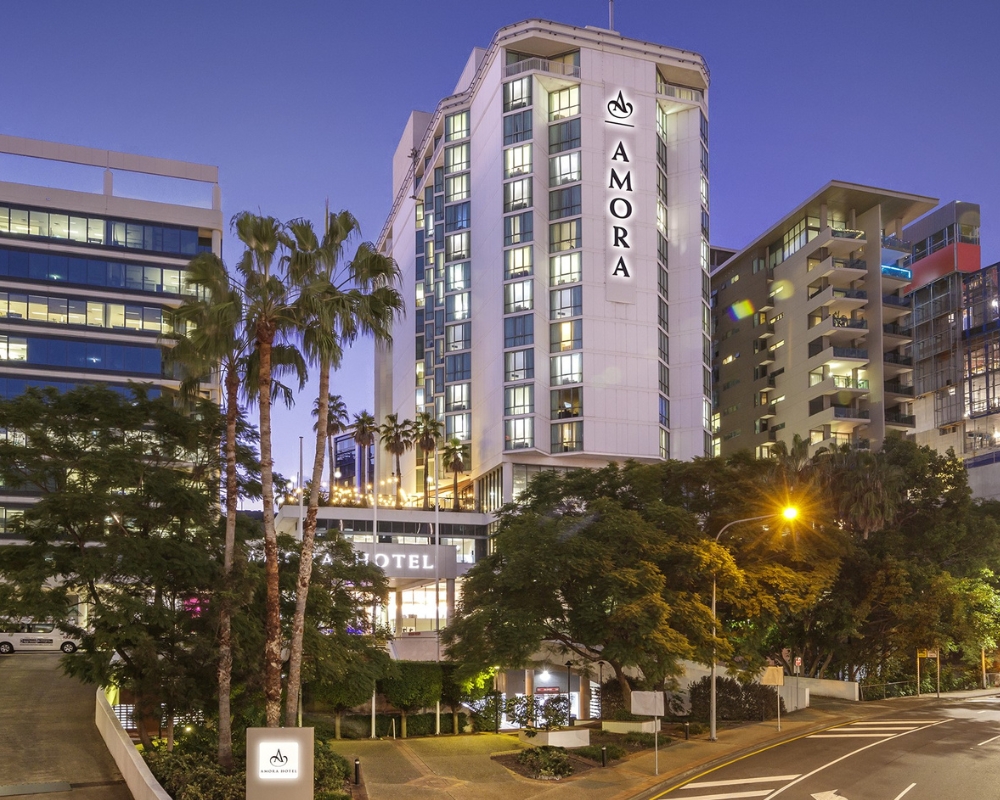 Amora Hotel Brisbane's three-course dinner package includes;
» Three-course plated menu, including an alternate serving of each course
» Five-hour non-alcoholic beverage package
» Venue hire (based on minimum numbers)
» Parquetry dance floor
» Chair covers and sashes in your choice of colour
» Balloon centrepiece in school colours per table
» Lectern and microphone with PA system
» Single data projector and screen
» Personalised menus with your school logo
» One security officer for five hours
» Two complimentary car parks
Please contact our experienced events team: functions@amorahotelbrisbane.com.au
Visit our website at amorahotels.com/brisbane/meetings-events/meeting-events-packages